Dressing your toddler for travel seems uncomplicated, however there are some challenges that arise, and some ways to make things simpler. Here are some tips that can help your journey go more smoothly.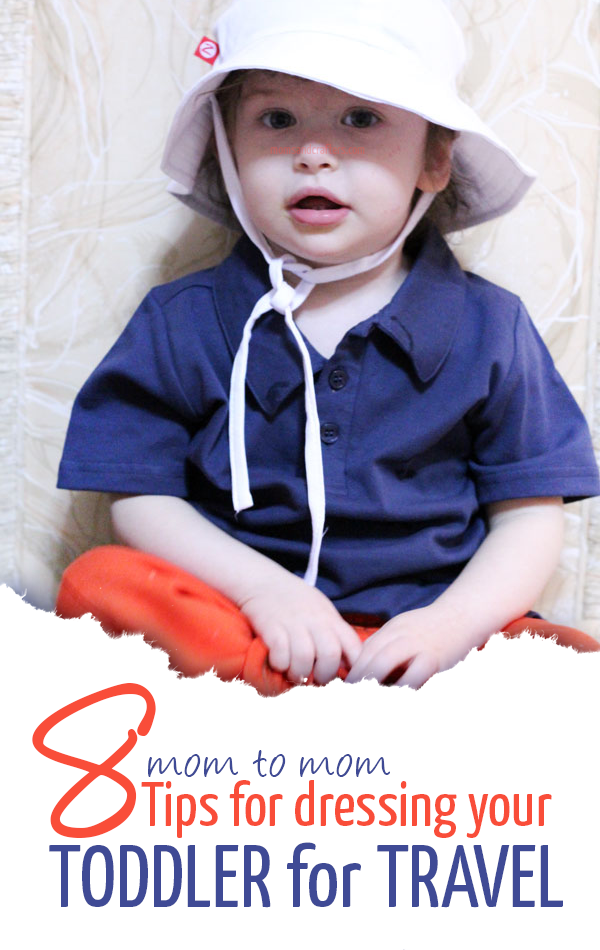 These tips include essential safety guidelines, convenience, and ways to add some fun to your travel (in no particular order).
8 Tips for Dressing your Toddler for Travel:
Pack layers rather than separate winter and summer outfits when traveling during transitional seasons. This allows you to go out on your day trips with an extra sweatshirt, in case nights get cold. Do this especially for plane rides, where the temperatures can be so unpredictable.
Pack matching coordinates that take you across winter and summer as well, rather than separate outfits. (You can check out my review of my Zutano outfits here)
Having coordinates also helps your laundry load. If your toddler dirties one part, you can change just the part that was dirtied, and not the entire outfit. This is especially true on long plane rides, where diapers are sometimes neglected (for example if there is a lot of turbulence and you can't get up for a change).
Have a few extra outfits available for long flights. Always pack two more than you think you'll need.
Have a sun hat for every outfit, especially if traveling toward warm, sunny places. You'll likely spend more time than usual outdoors – so do it safely.
Pack comfortable for long plane rides or car rides. When you can't do both, opt for comfort factor over cute factor. You can always change when you arrive.
When traveling by car, even if it's chilly outside, avoid puffy coats. They come in the way of the protection your car seat harness provides. Opt for layers instead, or you can wrap your toddler in a blanket when entering or exiting the car.
You can make things fun by dressing your toddler in travel themed outfits. Use the opportunities to teach about vehicles and how they travel.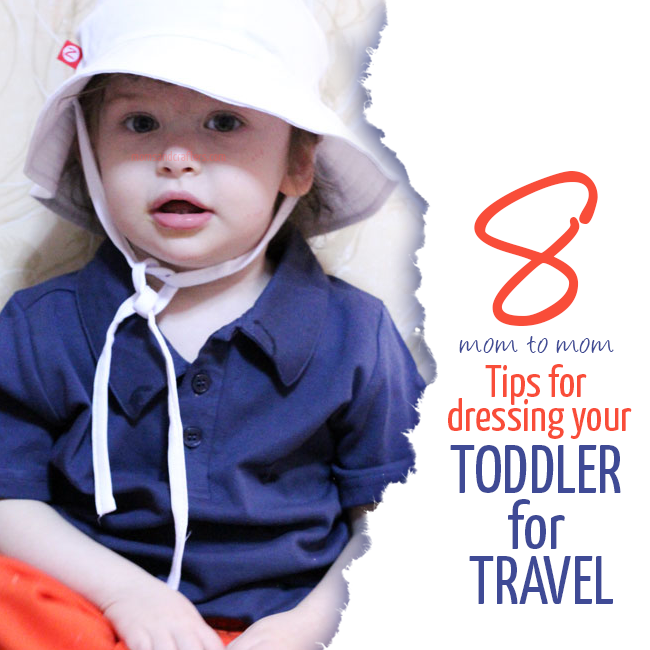 What are your best tips for dressing your toddler for travel?
Follow along with the Traveling with Toddlers blog series: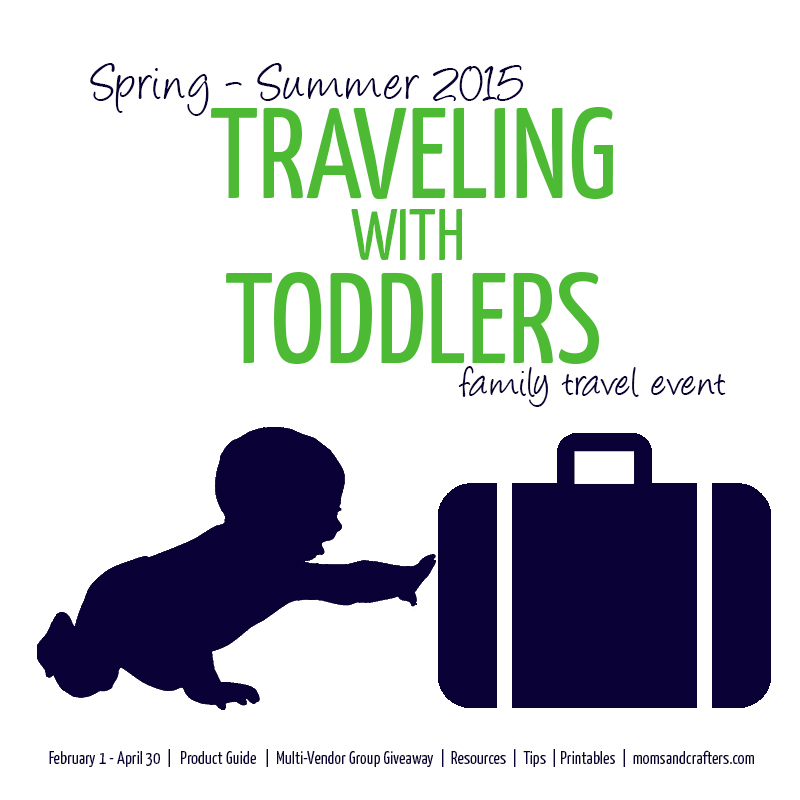 If you liked this, you'll love: