Welcome to my first Toddler Style post! I hope you'll enjoy what I hope to be an ongoing series with regular posts. My goal here is to encourage me to take great photos of my toddler, to share those photos with friends and families, and most of all to help you put together adorable outfits for your toddlers! These posts may contain affiliate links when I include items for sellers for which I happen to be an affiliate.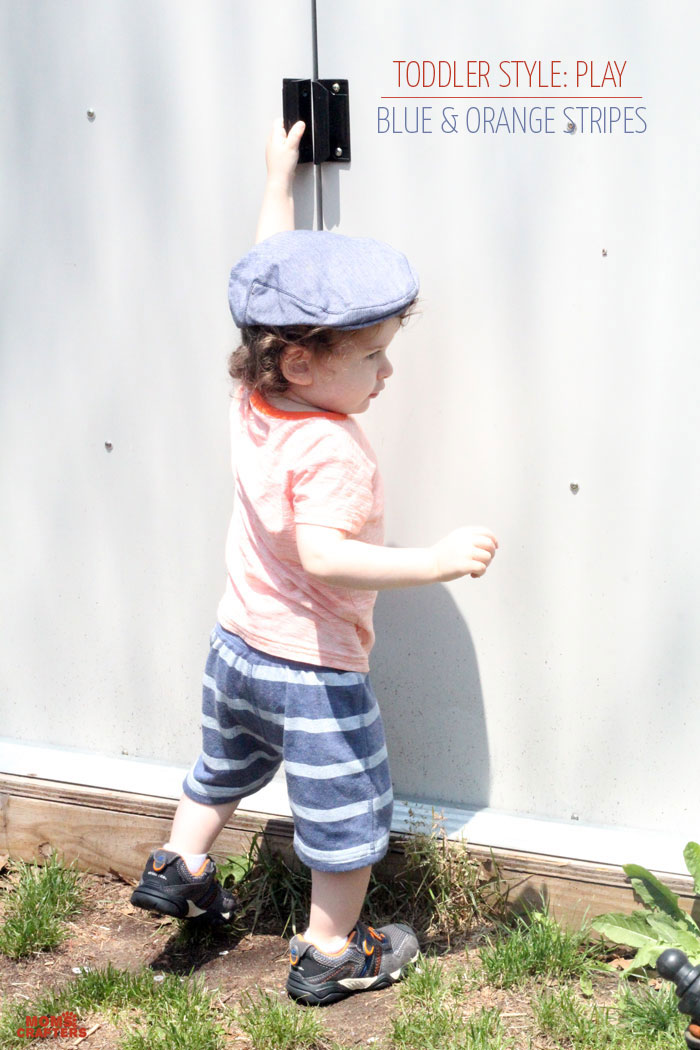 I like fun, spunky colors and patterns for play At first I wasn't sure that mixing stripes would work – but it goes very well!
Because the stripes are bold on the pants and thin on the shirt, it really does not clash. You can reverse and do thin on the pants and bold on the shirt. It also helps that they are both monochromatic color schemes. A little bit of orange and blue on the sneakers pick up the right tones without being too "matchy-matchy".
A newsboy cap goes perfectly with my tot's curls, but which toddler doesn't look precious in one? And, along with the sunglasses, it doubles as important sun protection too.
I thought it would be chilly so I put on him a hoodie that picks up on the blue and orange tones, in a print that complements the stripes. I love this adorable car print hoodie from Zutano!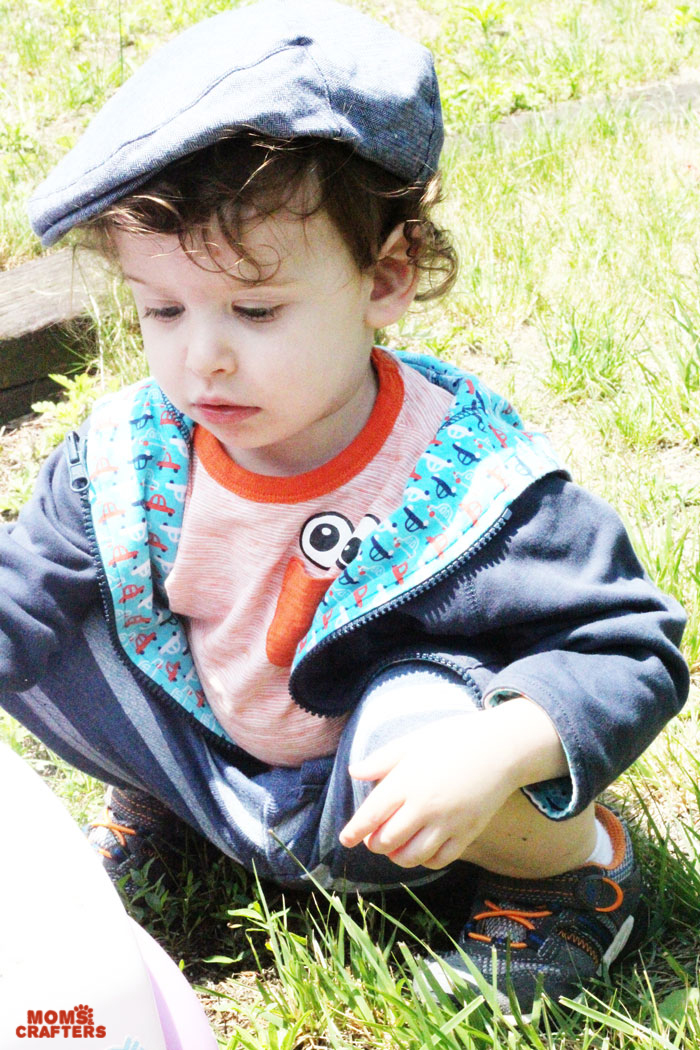 Shorts: Old Navy / Amazon / (similar). Top: Kohl's / Joe Fresh / Ralph Lauren (similar). Shoes: Stride Rite. Hat: Children's Place. Sunglasses: Children's Place. Hoodie: Zutano