Grab the free printable template and make this beautiful crepe paper peony! If you prefer a more open-ended paper flower project, try these paper flower templates. Disclosure: this post contains commissioned links.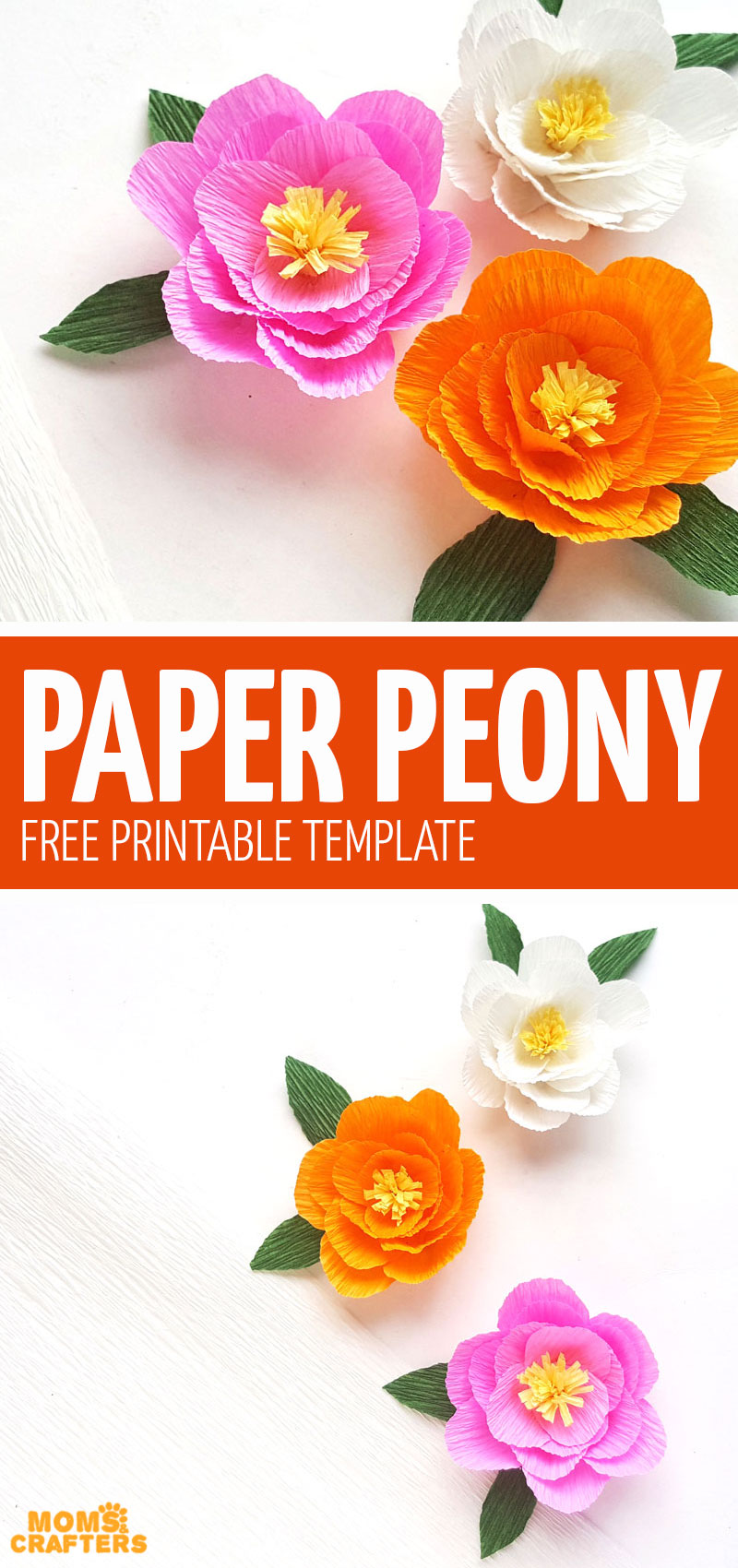 When it comes to creating crepe paper flowers, the peony is a great place to start. This very simplified crepe paper peony template and tutorial is perfect for beginners and even for older kids.
You can use this crepe paper peony template to add embellishments to crafts, making collages to frame, decorate any flat surface, or whatever you want.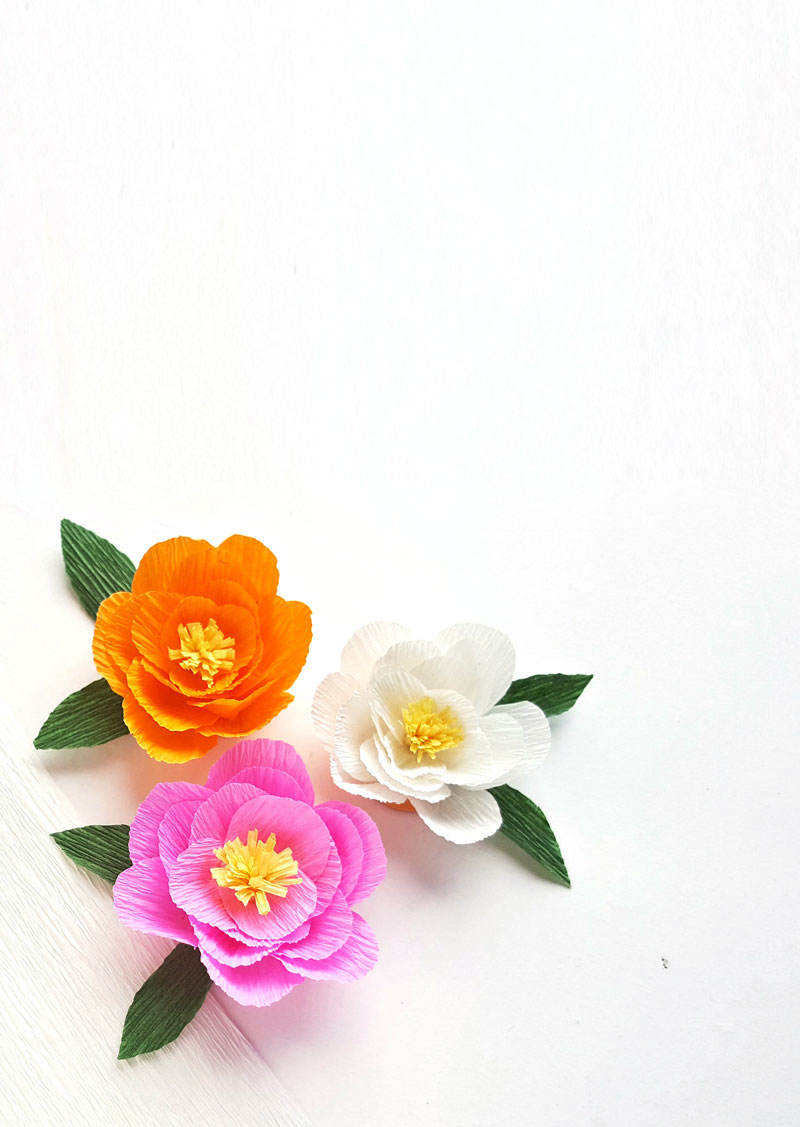 The flower itself has a flat base – you glue petals onto a flat surface, rather than twisting them around a stem, so it's great for gluing onto a project that you're making (rather than creating a bouquet).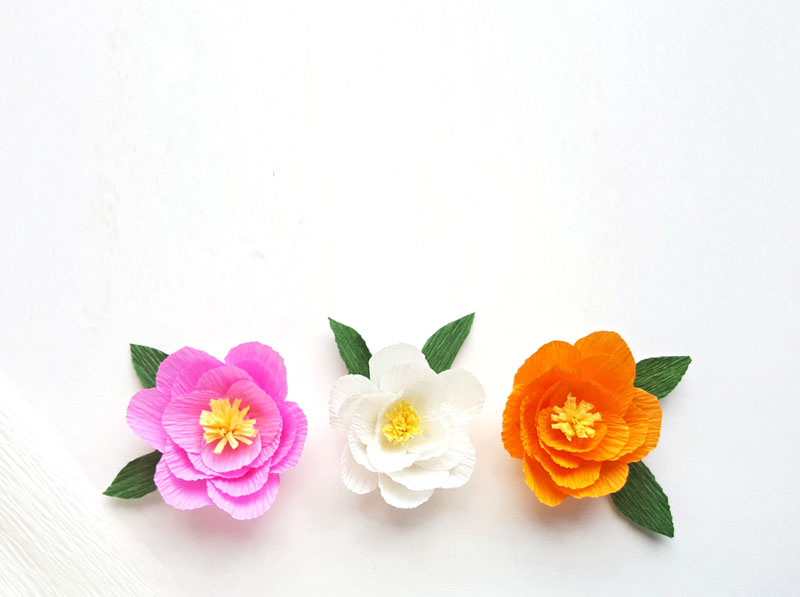 If you want to use this crepe paper peony template to make stemmed flowers, you can – just elongate the petals a bit so that you can work by wrapping around a stem rather than gluing onto a base.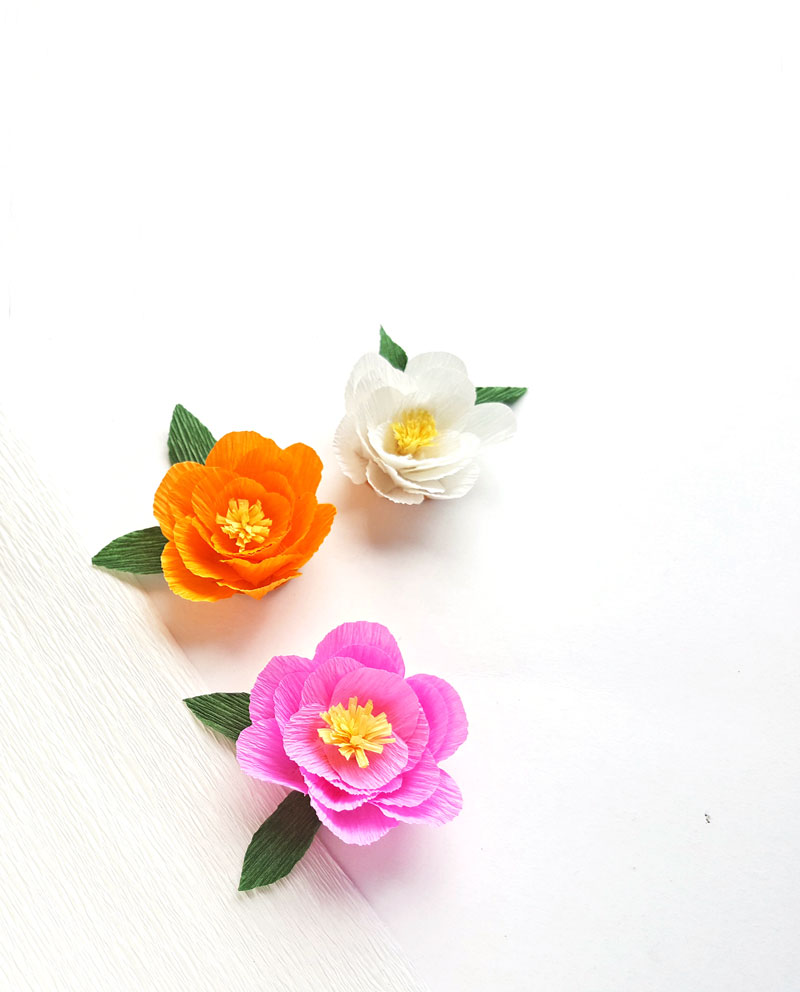 What you need to make a crepe paper peony:
Crepe paper in yellow, green, and your choice of petal color
Scissors
Glue
Pencil
Cardstock
The crepe paper peony template – download it here!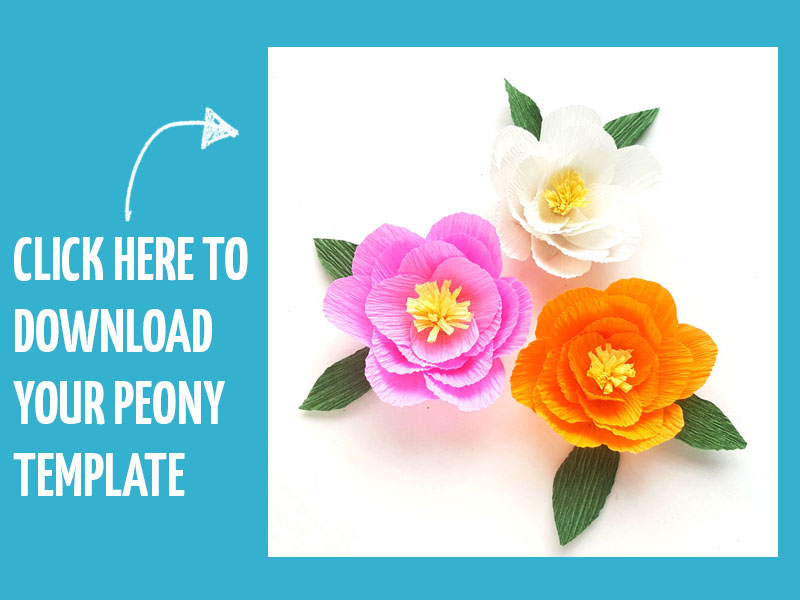 How to make crepe paper peonies:
1. Trace the patterns from the template onto your selected crepe paper. The template includes 6 large petals, 5 medium large petals, 4 medium petals and 3 small petals, 1 fringed strip, 1 round base piece and 2 leaves. Trace the round base onto card stock.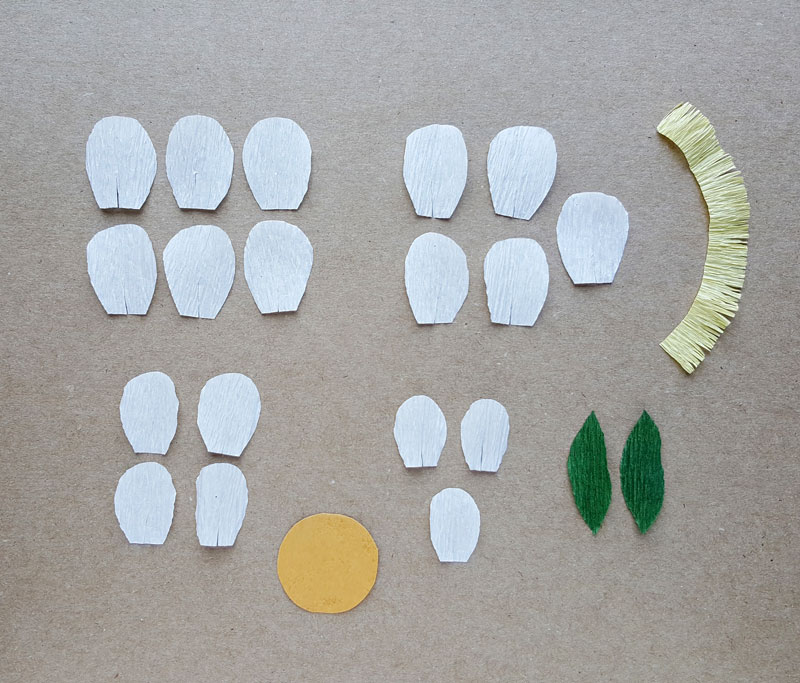 2. Cut a 1 cm slit in the center bottom of your petals. glue the two sides so that they slightly overlap. This will give the petal a cup shape.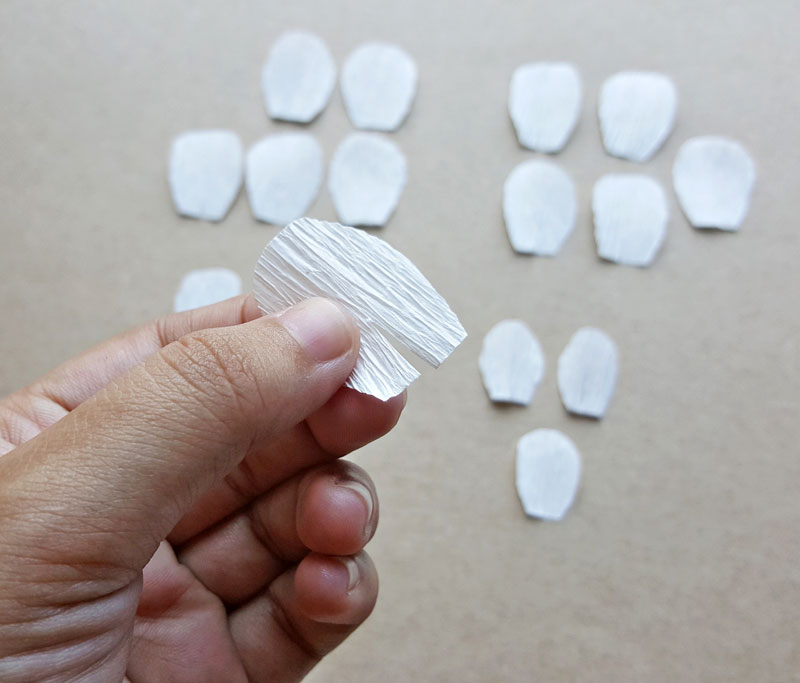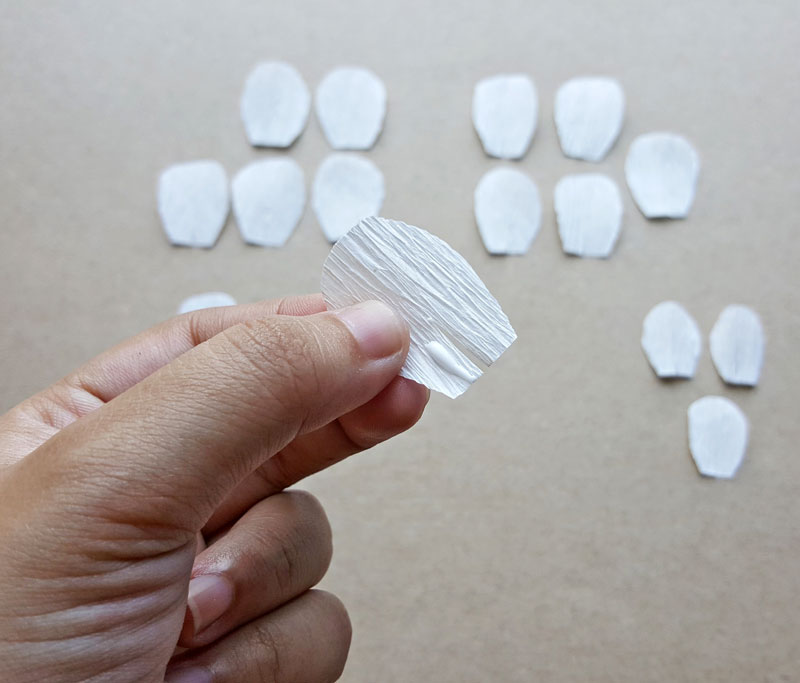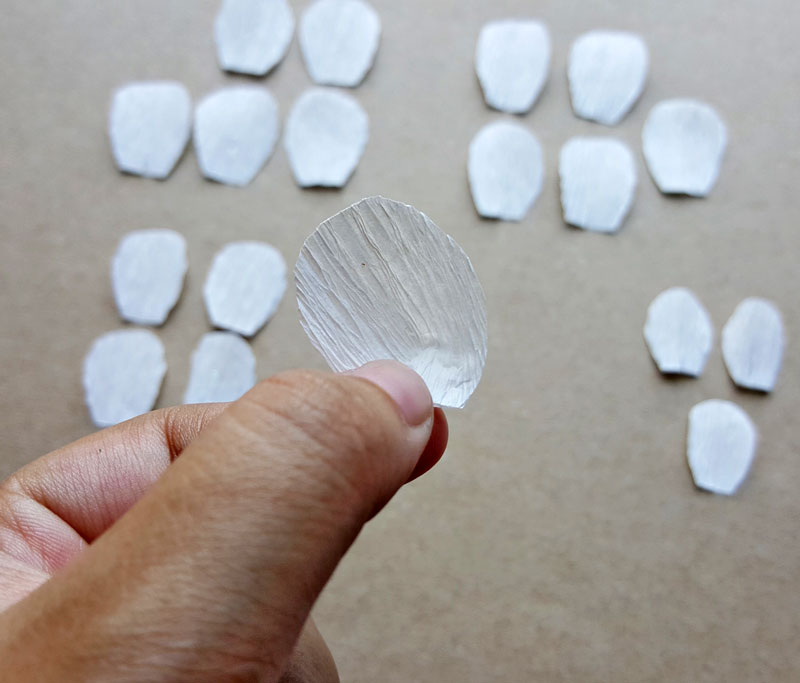 3. Prepare all your petals this way.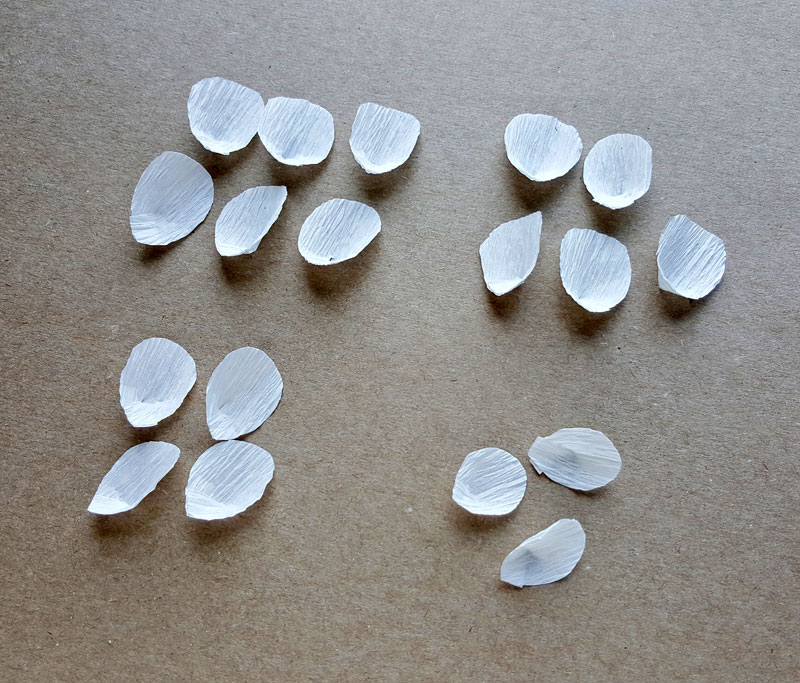 4. Take the fringed strip and roll it along the uncut end end. Apply glue at the end of the roll to secure it. You can apply dots of glue as you go along as well. Use the tip of your finger to bend the fringes outward.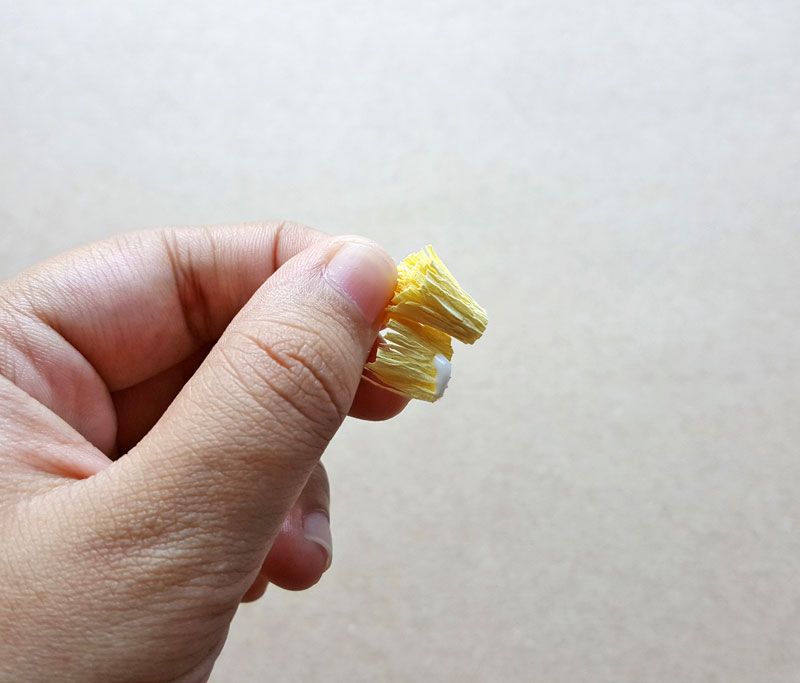 5. Apply glue around the outer end of the base, using dots of glue to mark the location of your six large petals.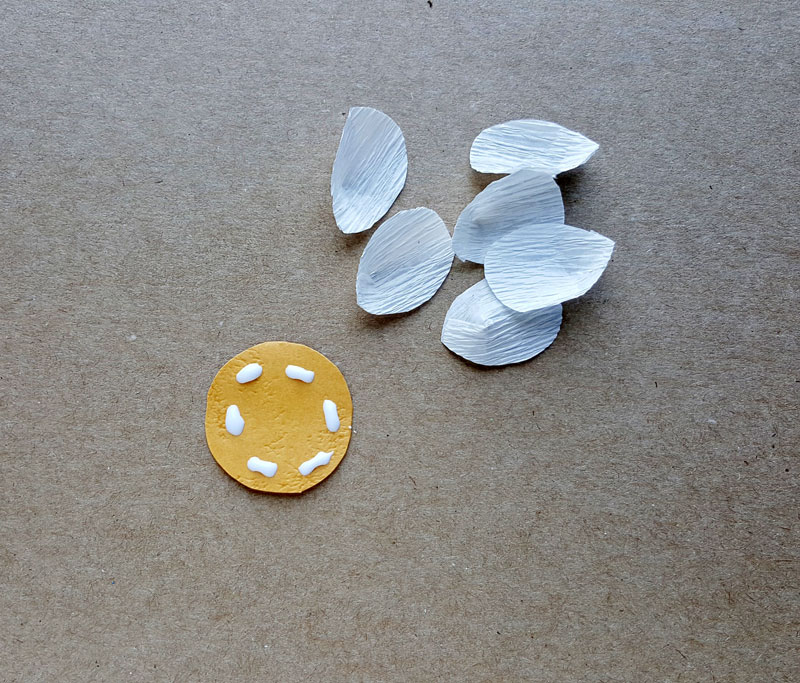 6. Place the large petals on the glued area one at a time. Press the bottom ends of the petals gently to secure them.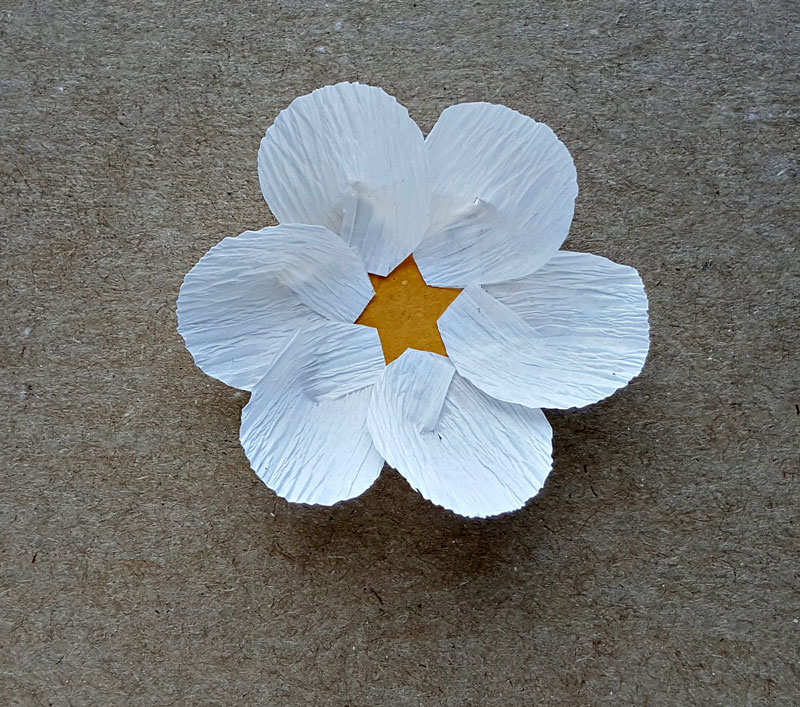 7. Now take the 5 medium-large petals and apply glue on the back of the base.
Place them inside your ring of larger petals.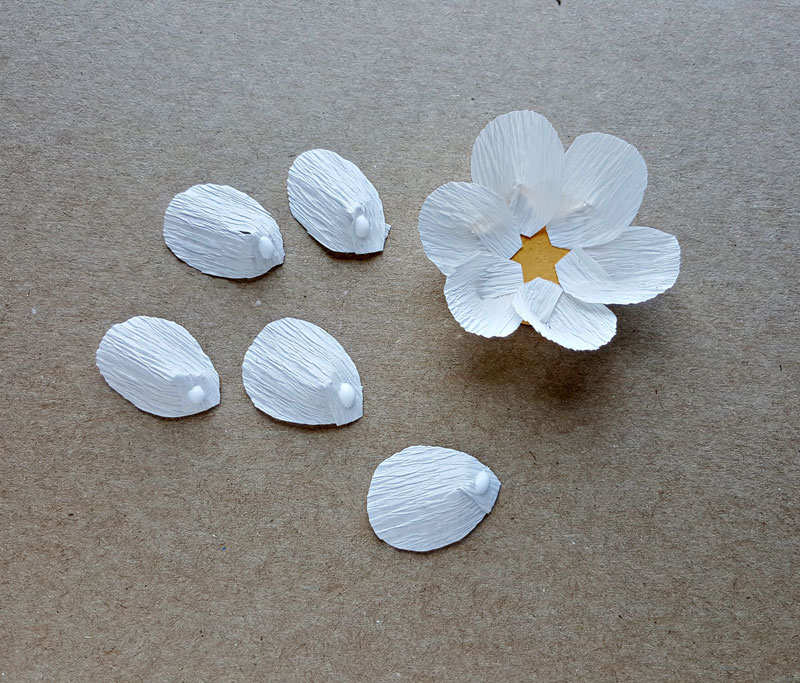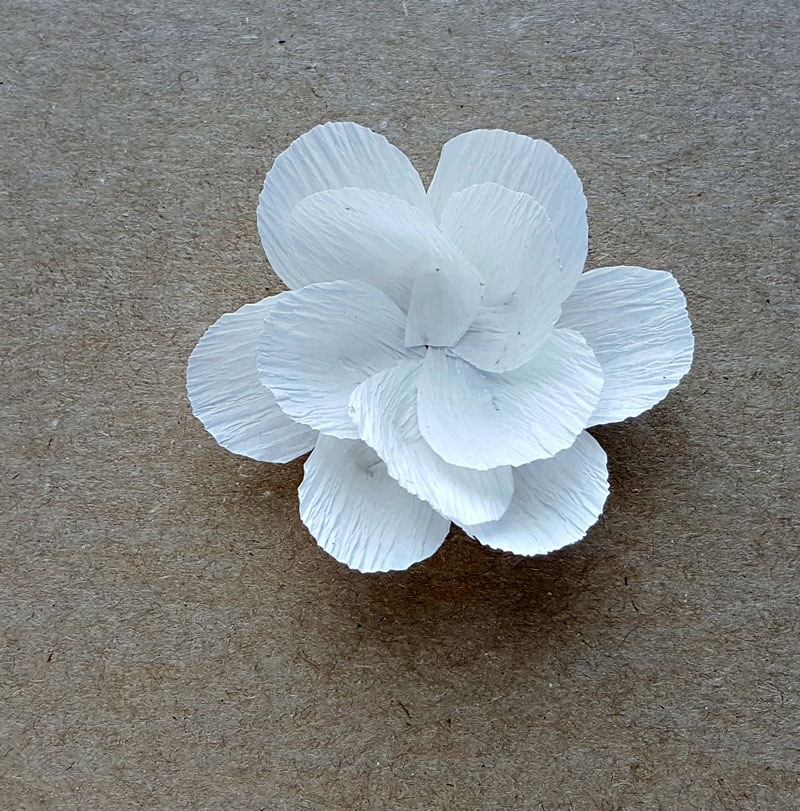 8. Repeat with the 4 medium petals on the third layer and the 3 small petals on the 4th layer.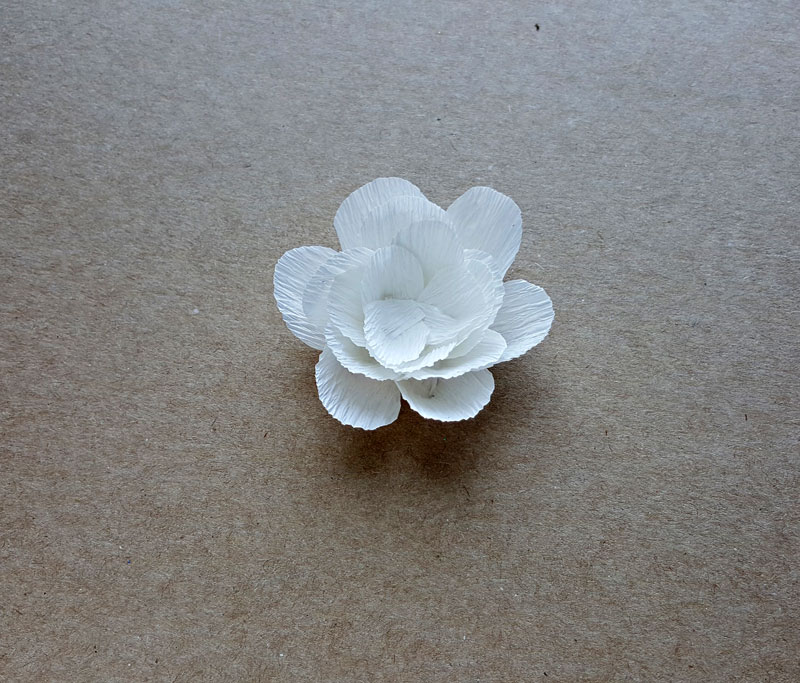 9. Attach the fringed roll piece on the center to complete the flower.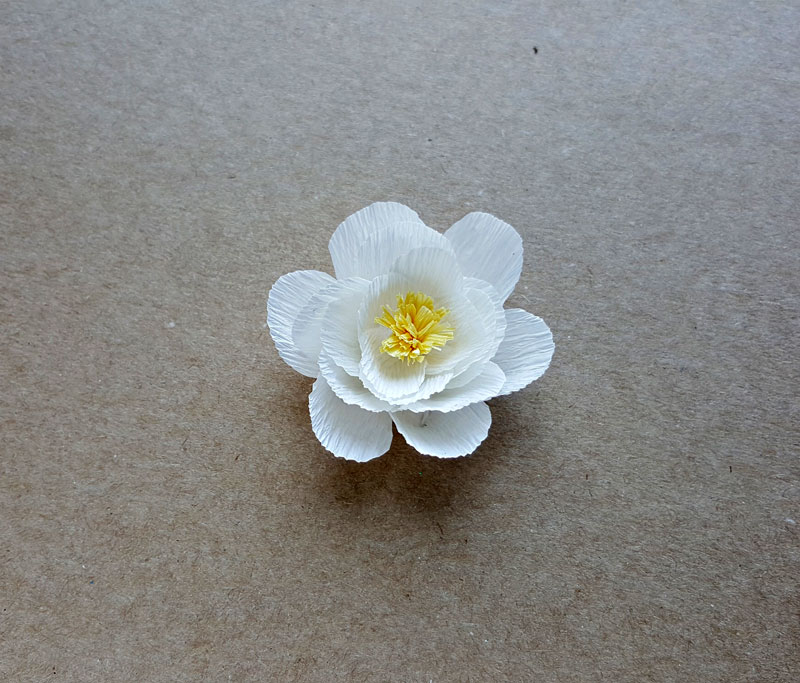 101. Glue your leaves to the bottom, lifting up the edges of your base and slipping the base of your leaves int here.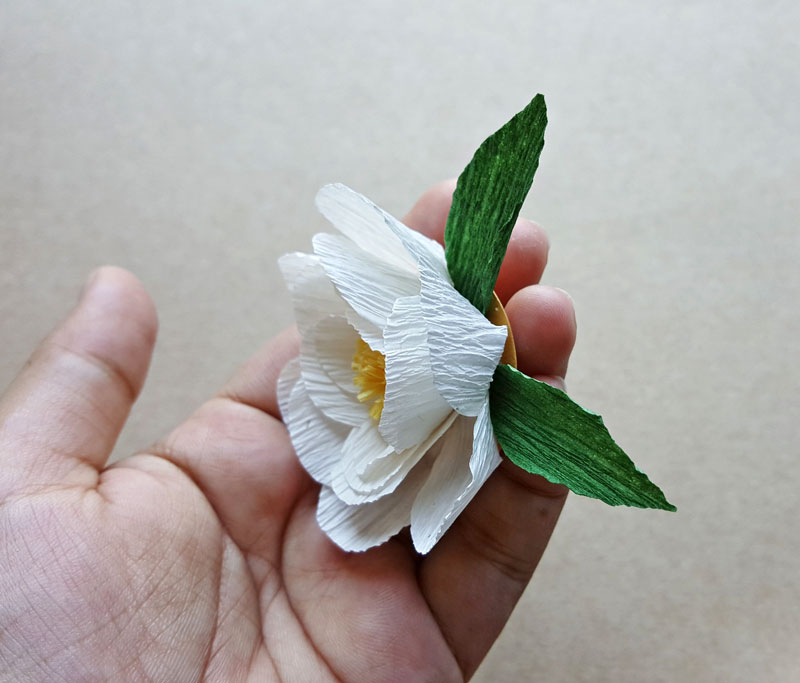 11. Allow your glue to dry completely. Make more in different colors and have fun with it!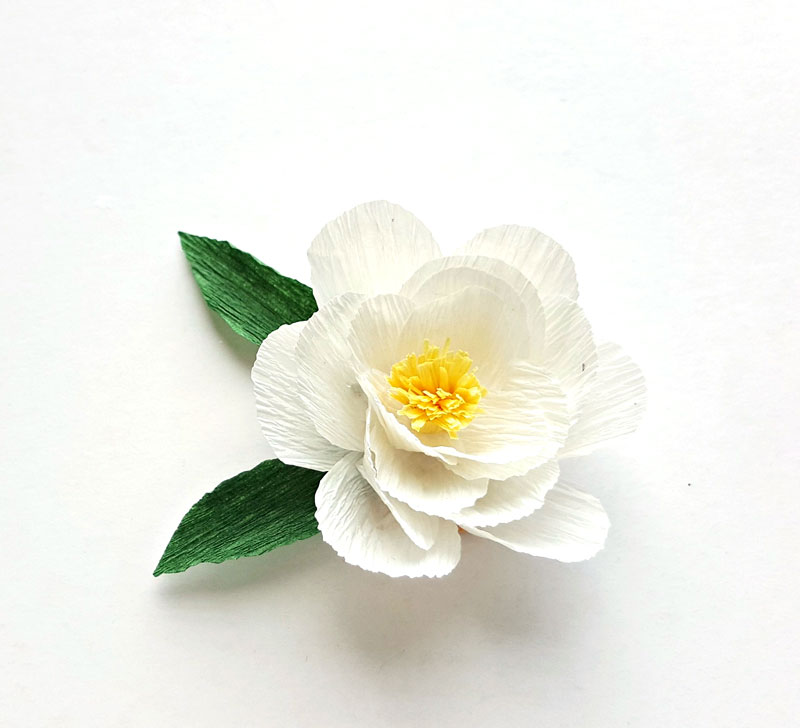 Have you tried this crepe paper peony template? What is your favorite paper flower to make? Comment below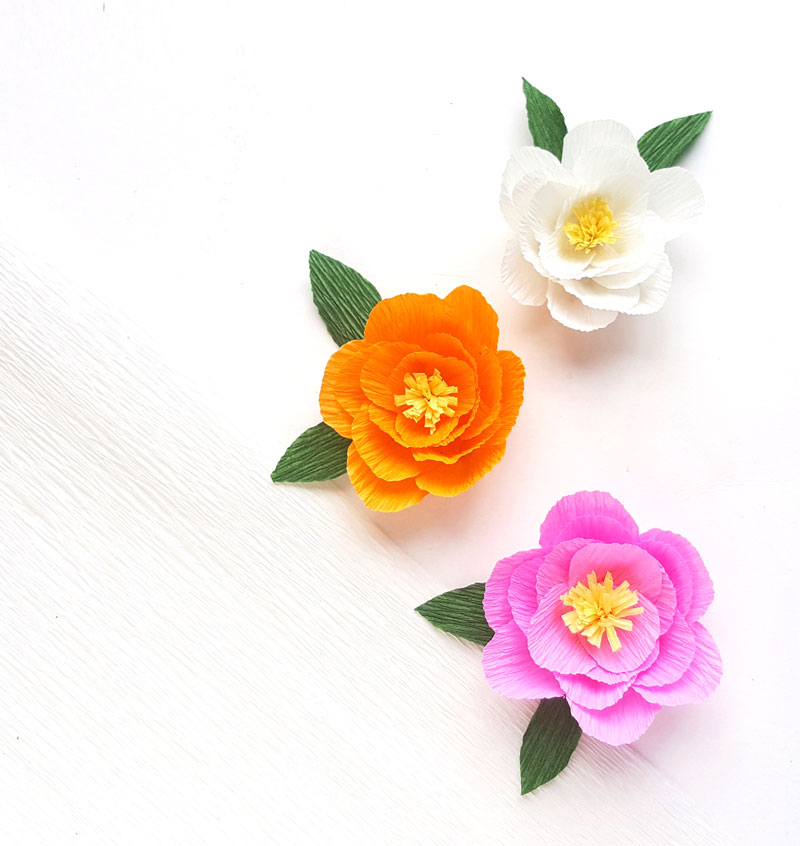 Loved this crepe paper peony template? Try making the paper flowers below: