I designed these boxes for monkey favors for Y's two-year-old birthday – over a year ago – and didn't end up using them – but I decided to share them anyway. You can also check out the giraffe first birthday hat and party we threw, or our LEGO birthday party ideas or scroll down for this free printable. Disclosure: this post contains affiliate links.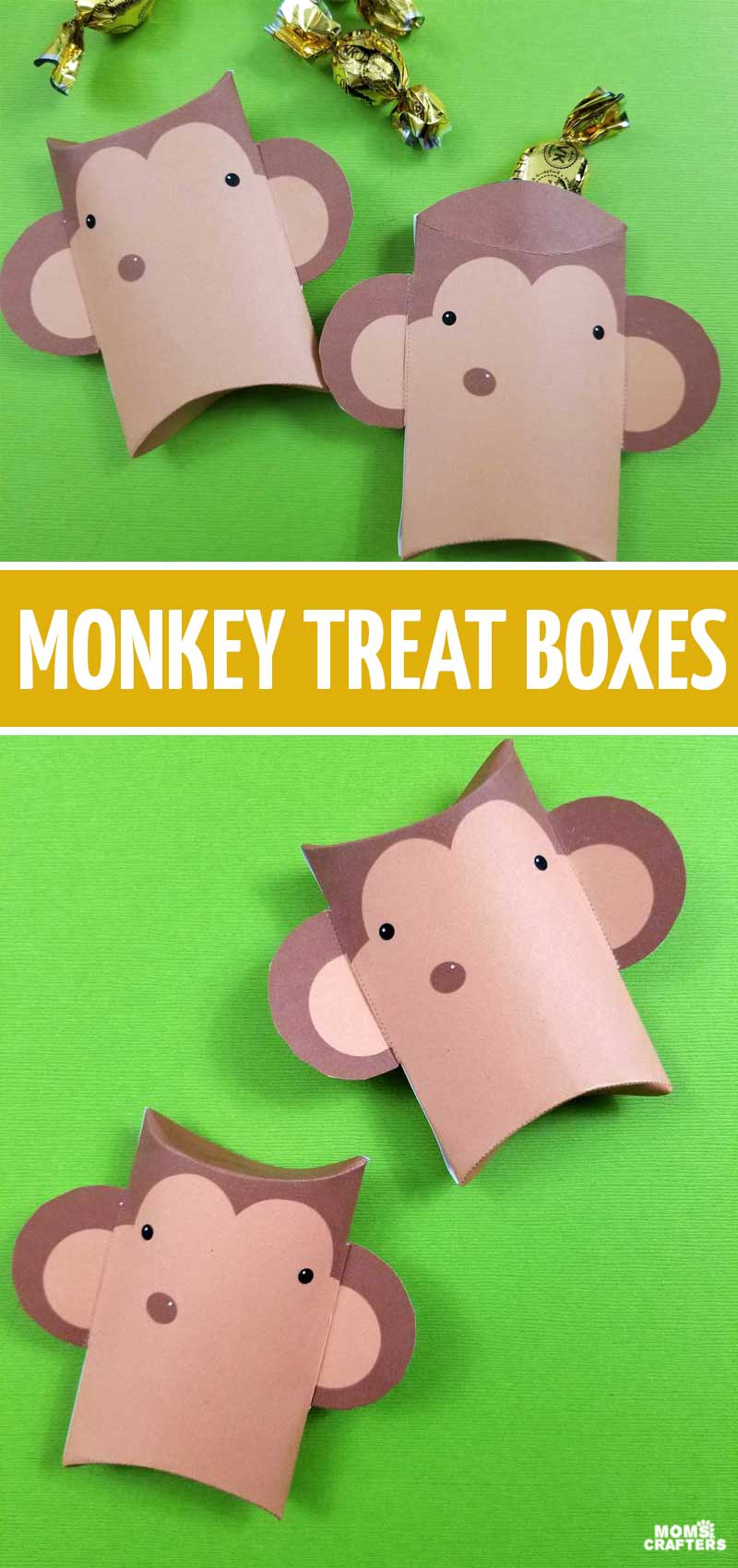 Party favors may be a controversial subject, but I know I personally like the idea – in moderation! We don't spend much on each, and I usually fill a small plastic bag with a topper such as with these LEGO party favors, or I make pillow boxes and fill them with a small amount of treats, candy, or small prizes. Previously, we used Elmo pillow boxes at M's second birthday party, giraffe pillow boxes at Y's first, and more themed pillow boxes for other parties.
I designed these monkey party favors for the party, and then… well, my printer went.
So I ended up improvising and went with another idea (basically plastic bags with banana gummies inside).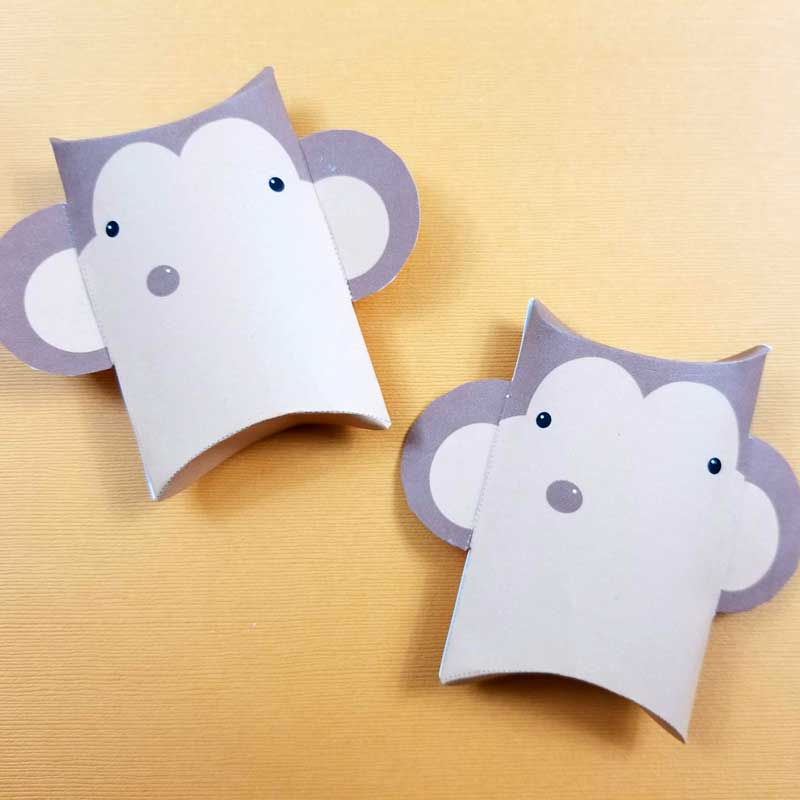 Now, I finally completed the printable, polishing her up, and making her ready to share with you. Despite the fact that I don't need it anymore, I figured, why not share with you?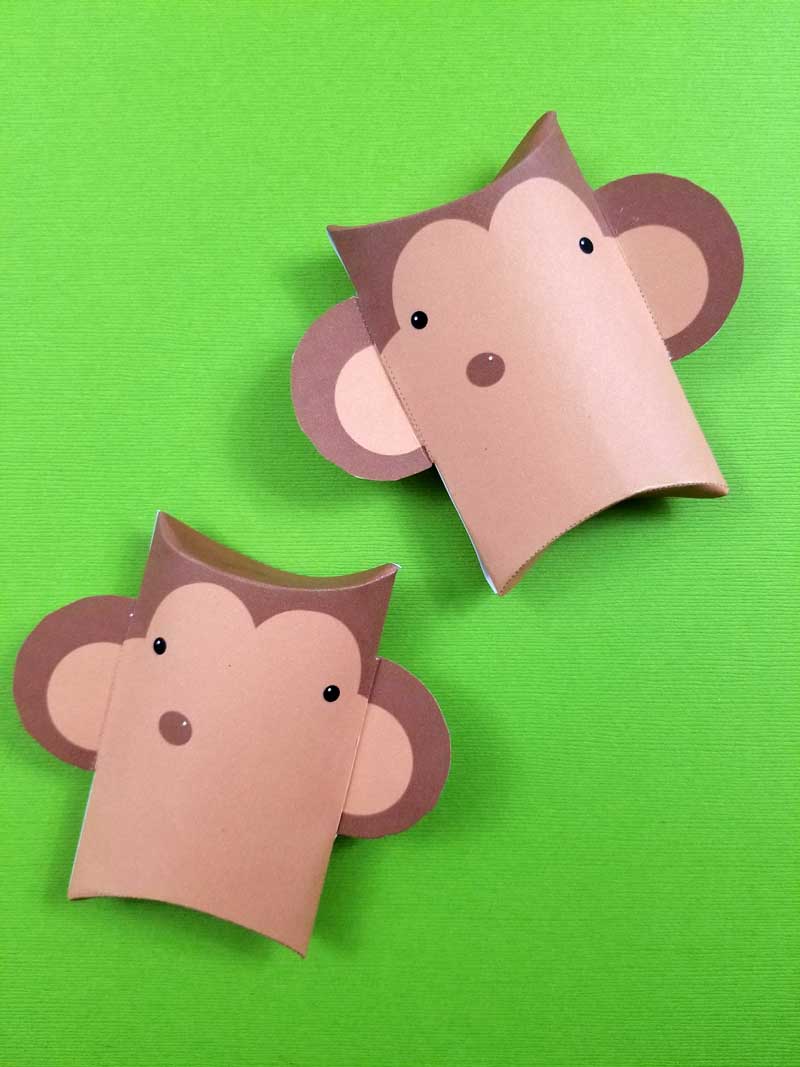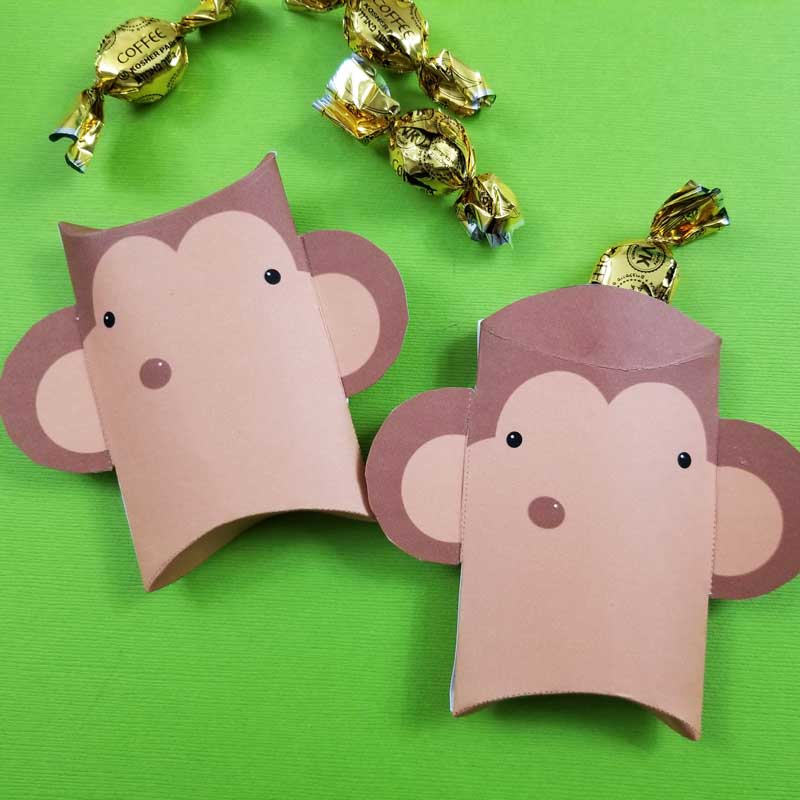 These monkey boxes are only slightly more complicated to assemble than regular pillow boxes. Cut them out, score on dotted lines, and glue shut. These also have ears to cut out and glue into a little slit.
Fill them with monkey themed treats – or not! Some ideas:
Banana candies
Banana flavored jelly beans
Brown jelly beans in any flavor
Monkey and banana themed small useful novelties such as pencil erasers, rings, etc.
What you need to assemble these monkey party favors:
The printable – download it right below and it'll come to your inbox! Print on card stock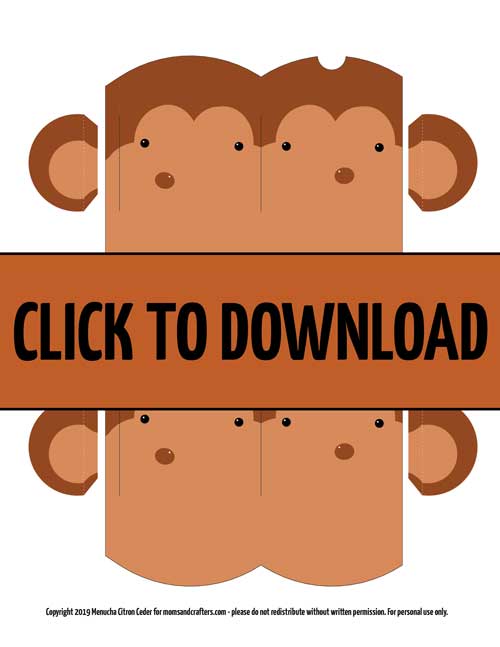 How to assemble this pillow box printable:
Note: this tutorial was photographed on an earlier prototype of the printable. The version in your download is improved, with better cut lines for the ear slits.
1. Cut out your box on the outer (solid) line. Cut out the ears as well.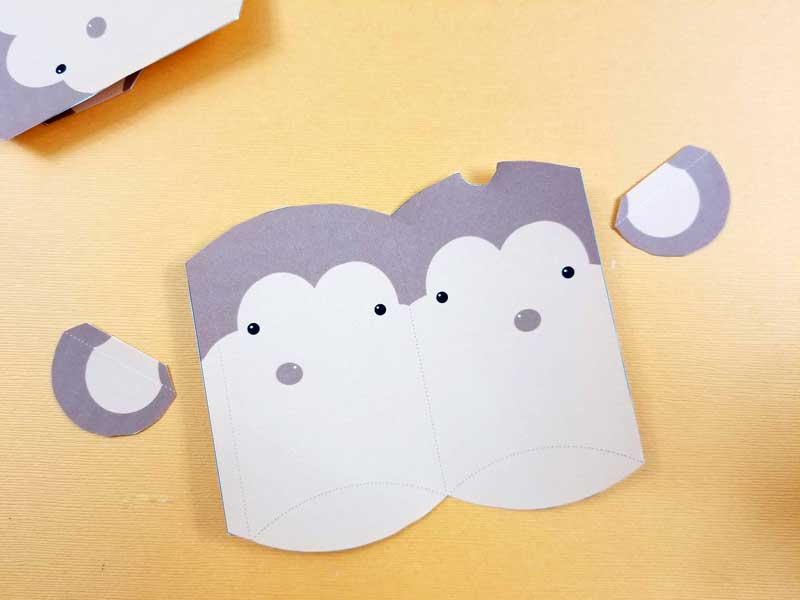 2. Cut out the slits for the ears using a craft knife.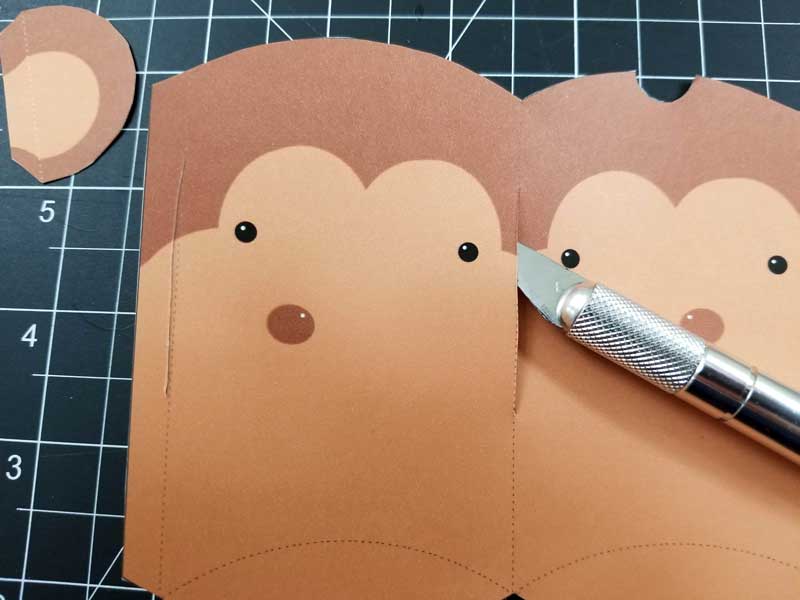 3. Use the scoring tool to score the dotted lines, including the ear tabs.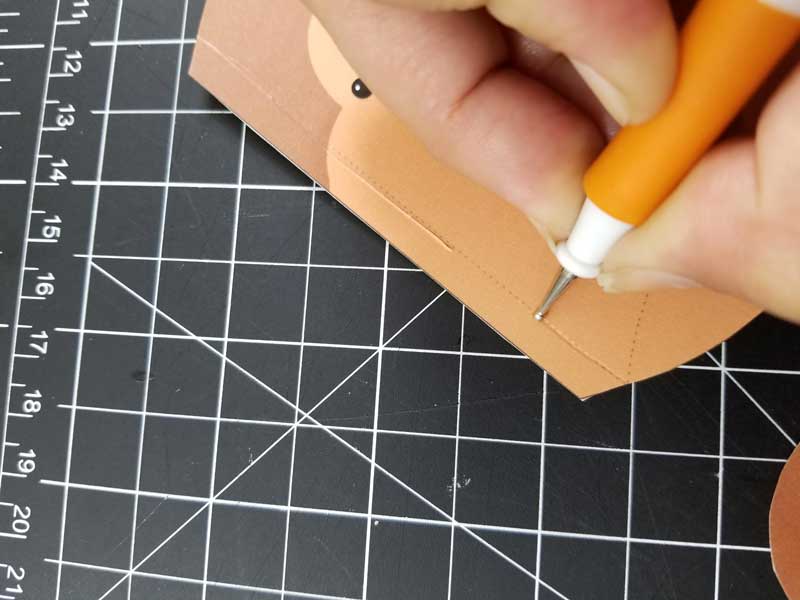 4. Fold along your score marks – they should be easier to fold neatly now.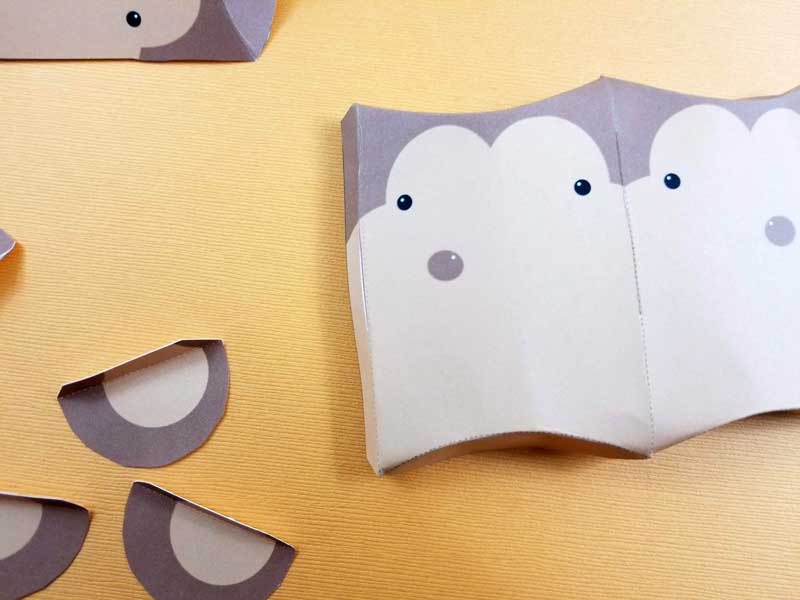 5. Place some glue on the tab of your ear. Insert it into the slit and press down.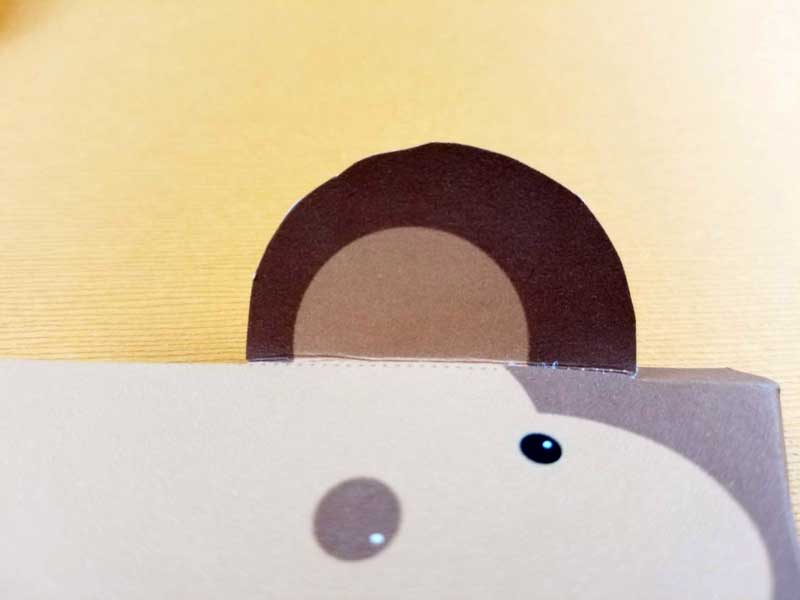 Repeat with the second ear.
6. Add glue to the box tab and glue to the other side.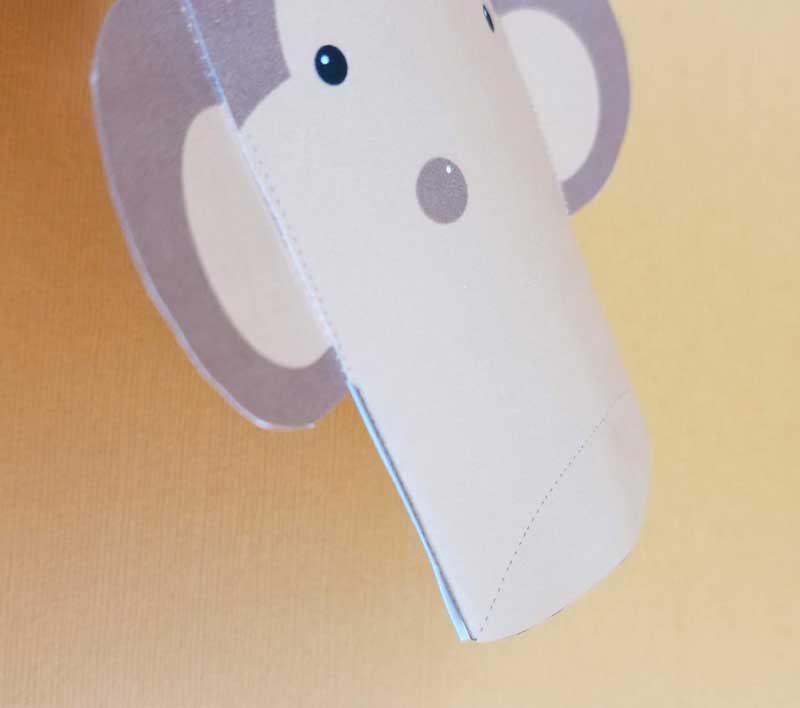 Fold the bottom curved edges. The top folds with the thumbhole side first, and the solid side second.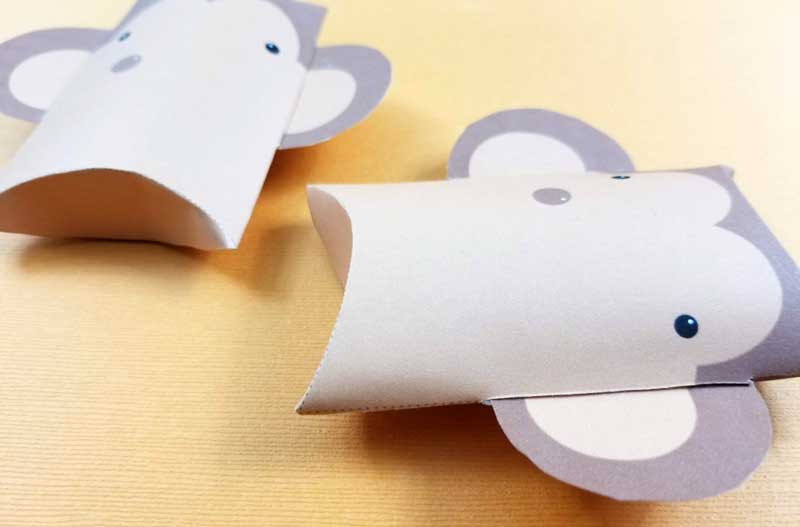 Your monkey party favors are ready to fill with treats and hand out!