This is a sponsored post written by me on behalf of Five Star Urgent Care. All opinions are 100% mine.
Make your own toy first aid kit to prep your child for a summer of adventure and fun – including outdoor play and July 4th celebrations!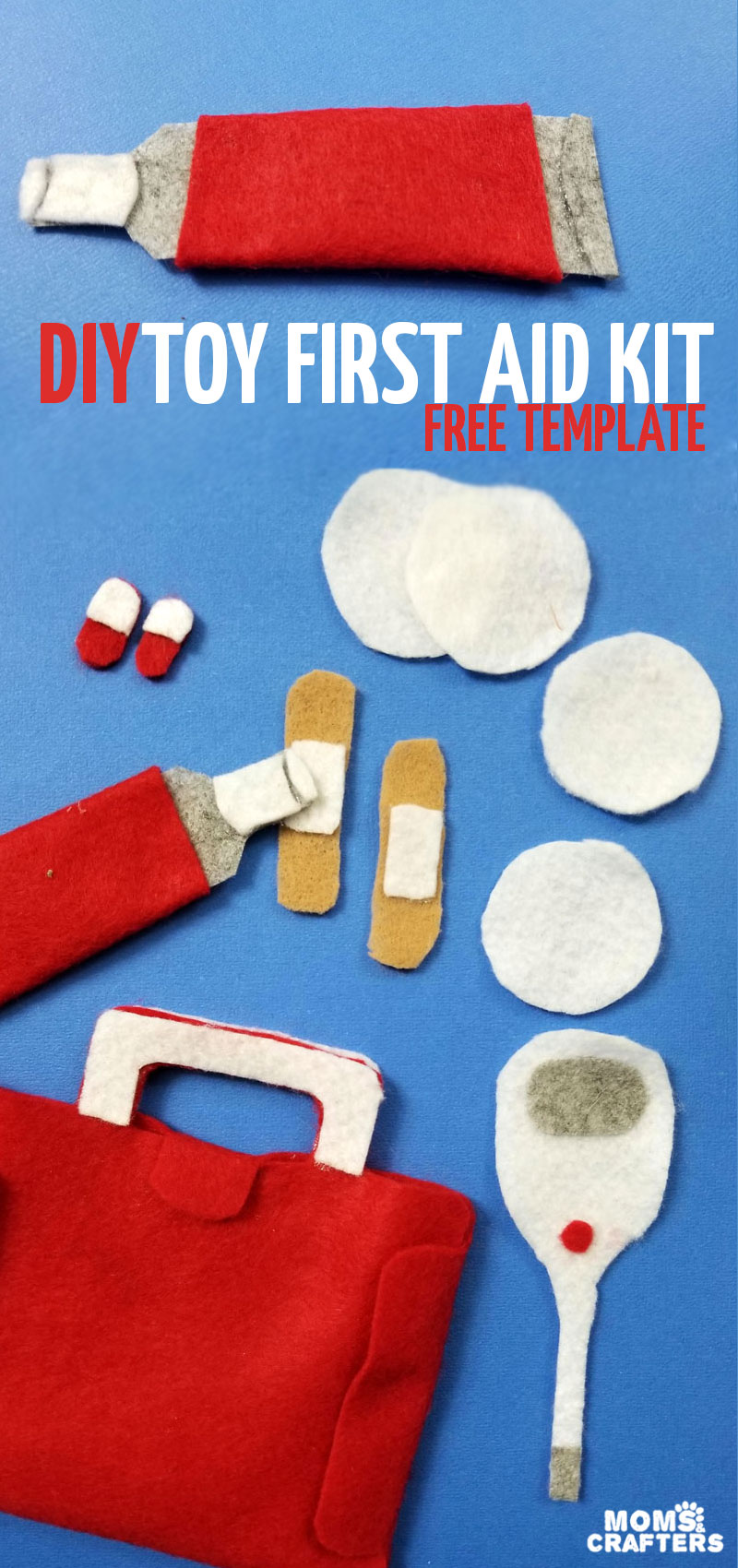 Summer is a time when injuries happen. I have found that to be a given.
Between holiday celebrations and extended outdoor play, I'd like my kids to have a resource to understand and navigate the basics of first aid. To me, the place to start is with pretend play.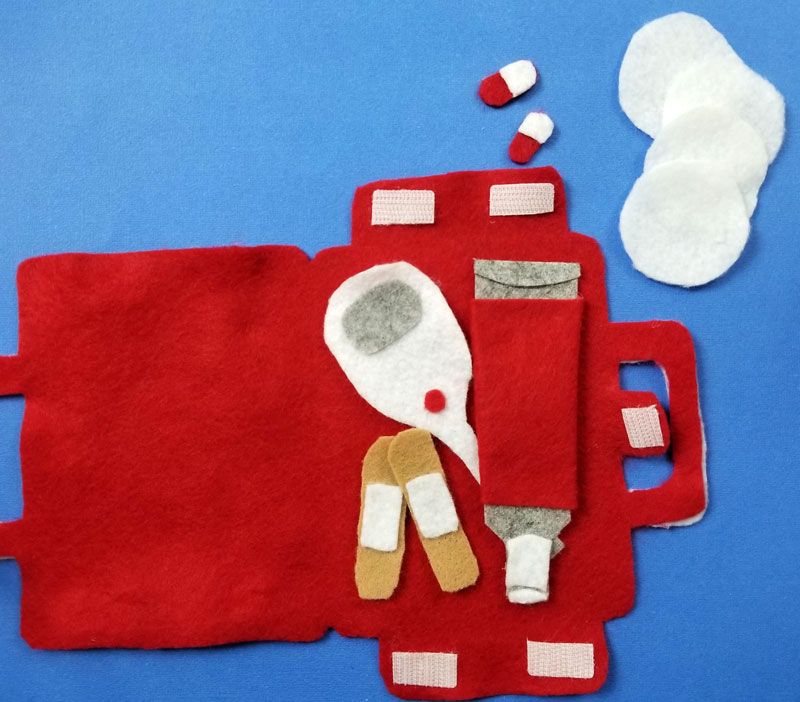 I made this toy first aid kit out of felt. It's really easy, especially when you use the template that I provided. You don't need to sew – just glue the parts together!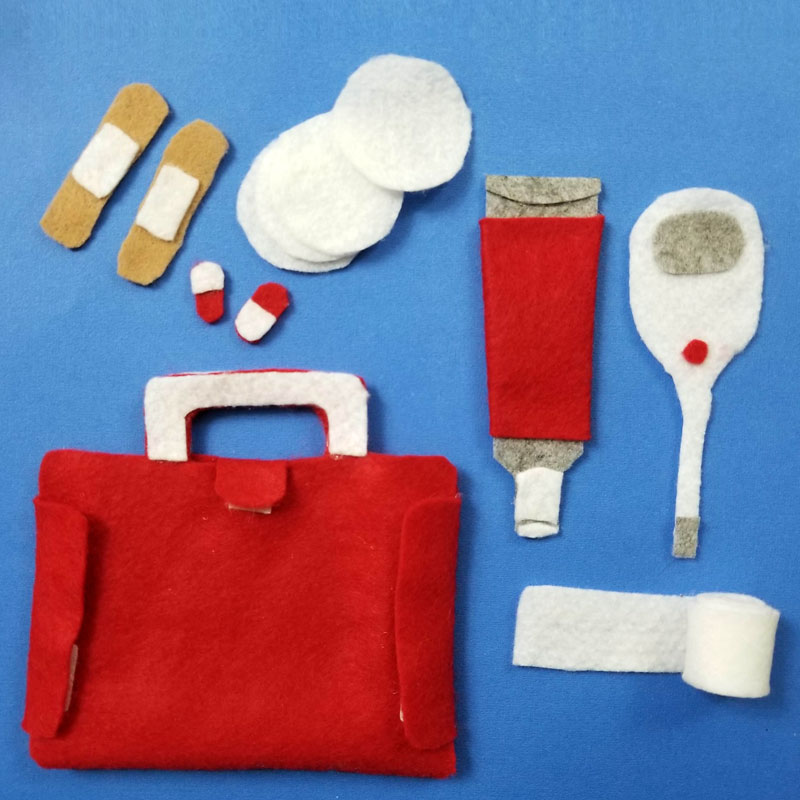 The kids are really enjoying the toy first aid kit and "fixing" their doll's injuries!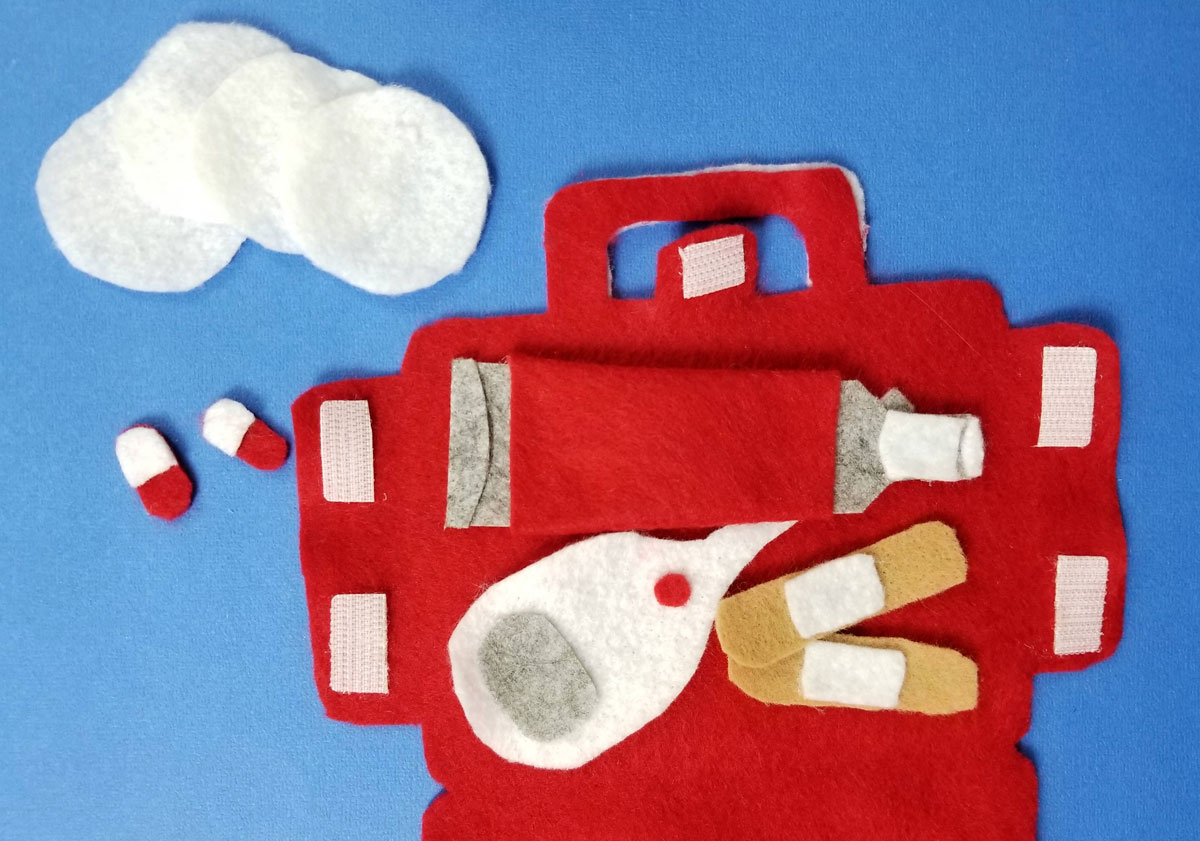 But what about the real summer mishaps that happen? The ones that need actual medical attention, and not just a kiss from Mommy?
Your family is having the times of their lives, barbecuing for Independence day, playing with the cousins, when suddenly you hear a shriek.
The toddler was overly ambitious and wanted food NOW and in a second's lapse of hawking over him, he grabbed a too-hot burger. (Safety zone: block off a kid-free buffer zone around your grill to prevent this from happening).
You run it under cold water, and right away try calling the doctor. But it's July 4th. Your doctor is doing exactly what you were doing – celebrating freedom with family. Your poor toddler needs his burn looked at now.
Maybe you're upstate for the summer or celebrating the last few days before school at Niagara Falls. Or it's a holiday and your doctor is out. Fire Star Urgent Care is a walk-in medical center that treats a large variety of non-life-threatening injuries and illnesses – see their full list of services. I mean, we all know that these things always happen on Sundays, evenings, and holidays…
Five Star Urgent Care has facilities throughout central and upstate New York State and they're there when you actually need them! They even accept most insurance! Find out where your local Five Star Urgent Care location is and save it to your phone so that you're equipped.
Whether it's your child's school physical that needs to be done today , an unexpected illness, or a suspicious insect bite, the summer is full of boo-boo's and you and your child need to know that you can get that medical help when you need it! Five Star Urgent Care offers $30 school physicals, making it easier to get that done before the school nurse starts chasing you down for it!
You don't need an appointment – just walk in to receive quick and streamlined care! They are open seven days a week with extended hours, as well as holidays, including this upcoming 4th of July. They are committed to providing "Quick, Convenient Care with Exceptional Service."!
So back to your toddler with the burn…
You pick up your child and head off to your local Five Star Urgent Care, because they're open. Your child's wounds are dressed, you walk off with guidance for caring for his burn, and you're back while your guests are still hanging around and there's still food to eat.
Five Star Urgent Care has helped save your Independence Day barbecue!
What you need to make a toy first aid kit:
Felt! I used lots of red and white and a bit of beige and heather gray
Fabric glue
Hook and loop closure
Fabric scissors
The template – download it right here.
How to make a toy first aid kit:
1. Cut out your case from red felt using the template.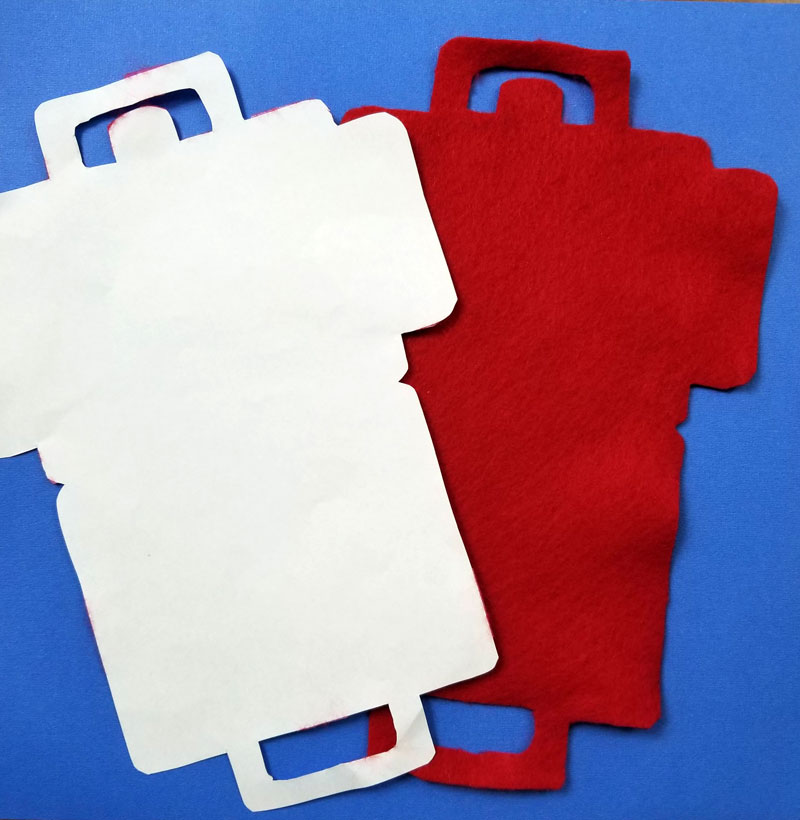 2. Fold the bottom upward so that the handles match up.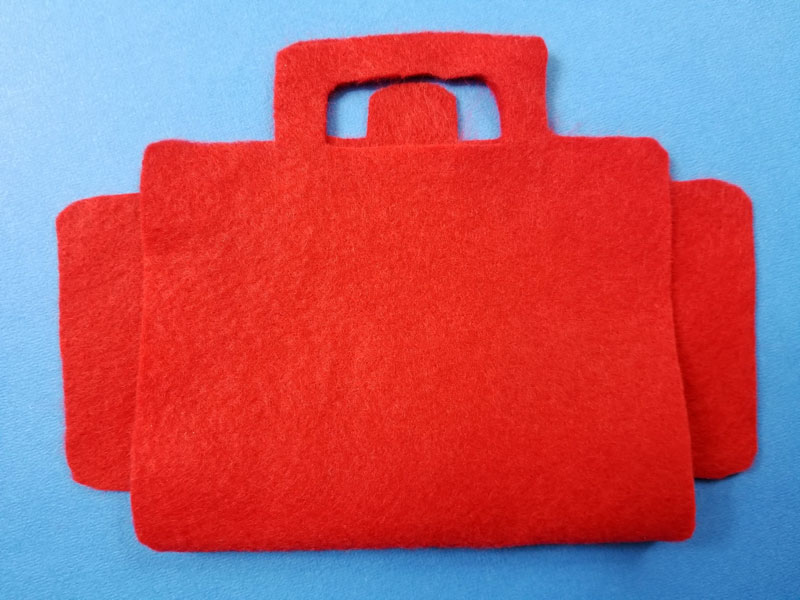 3. Add hook and loop closure to the side flaps and top flap, gluing them in place.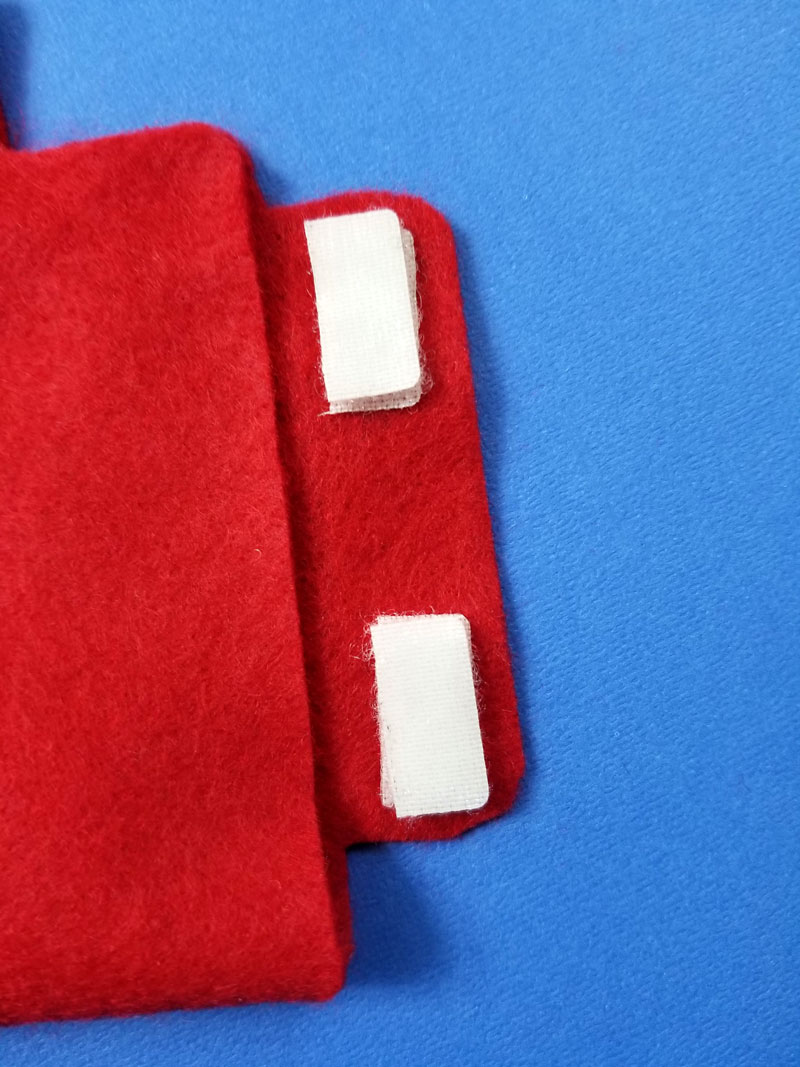 4. Fold your flaps closed to attach the other side of your hook and loop closure in the correct spot.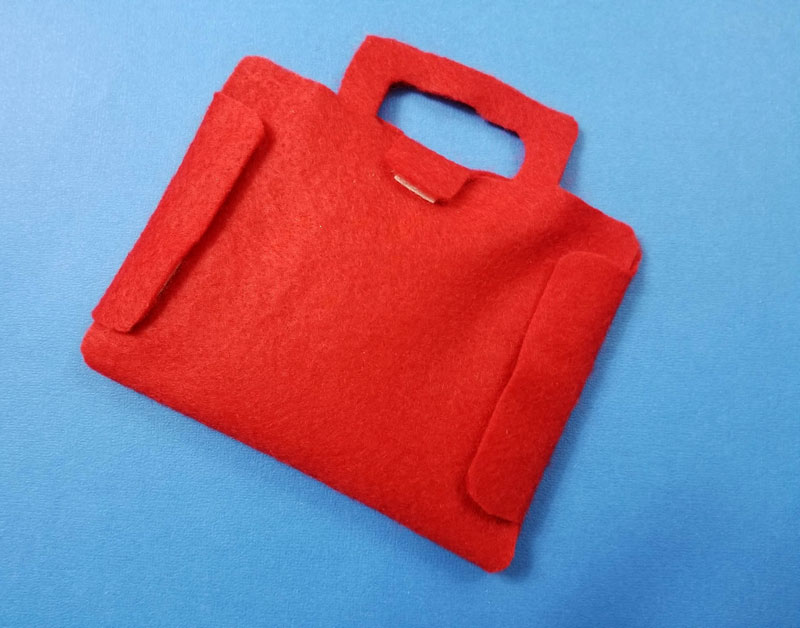 5. If you'd like to embellish your case with different colors, cut that part out of the template and cut it out of your second color of felt. Glue it in place.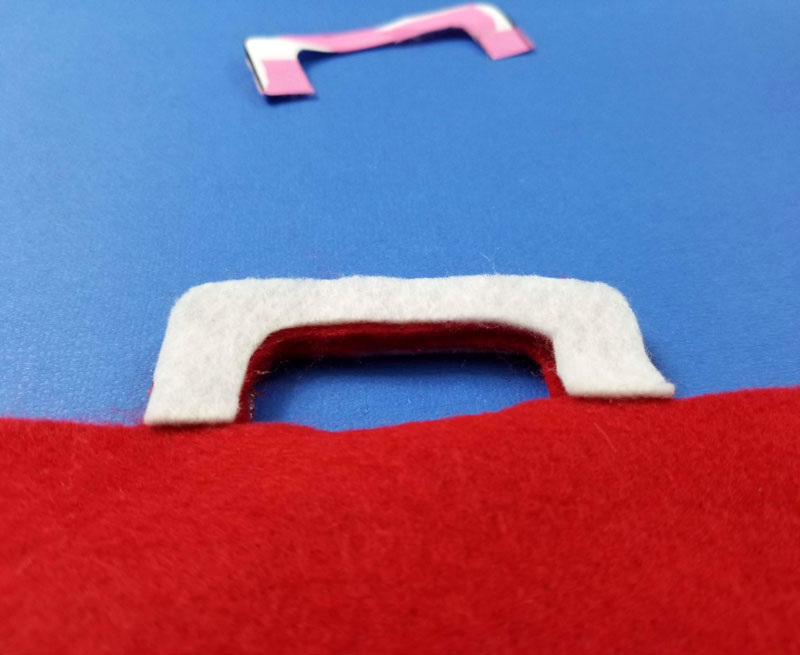 6. For the toy first aid kit components you'll be using the template to first cut out the main body shape. The, cut out any inner shapes from the template and cut from the correct colored felt. Glue your parts together.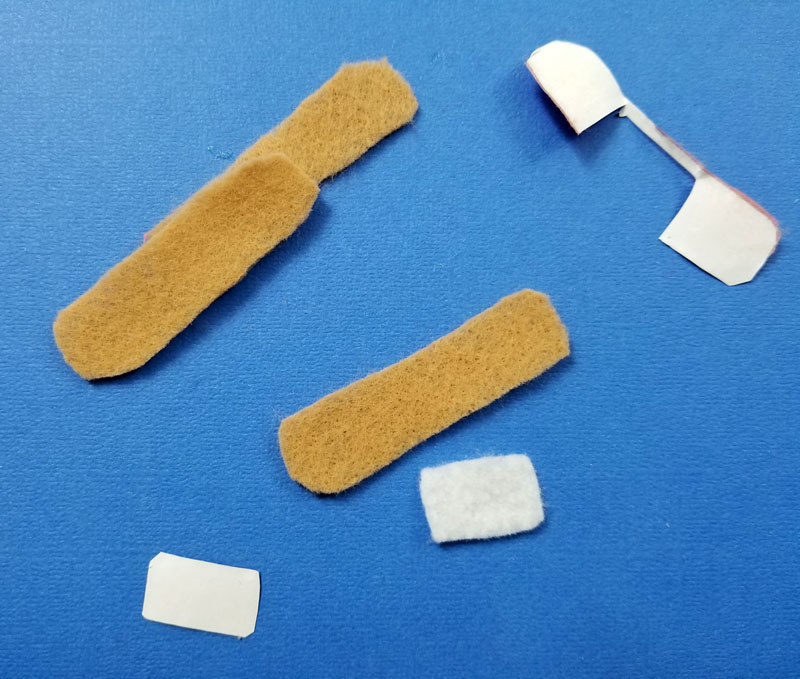 Make bandages:
Try crafting a thermometer: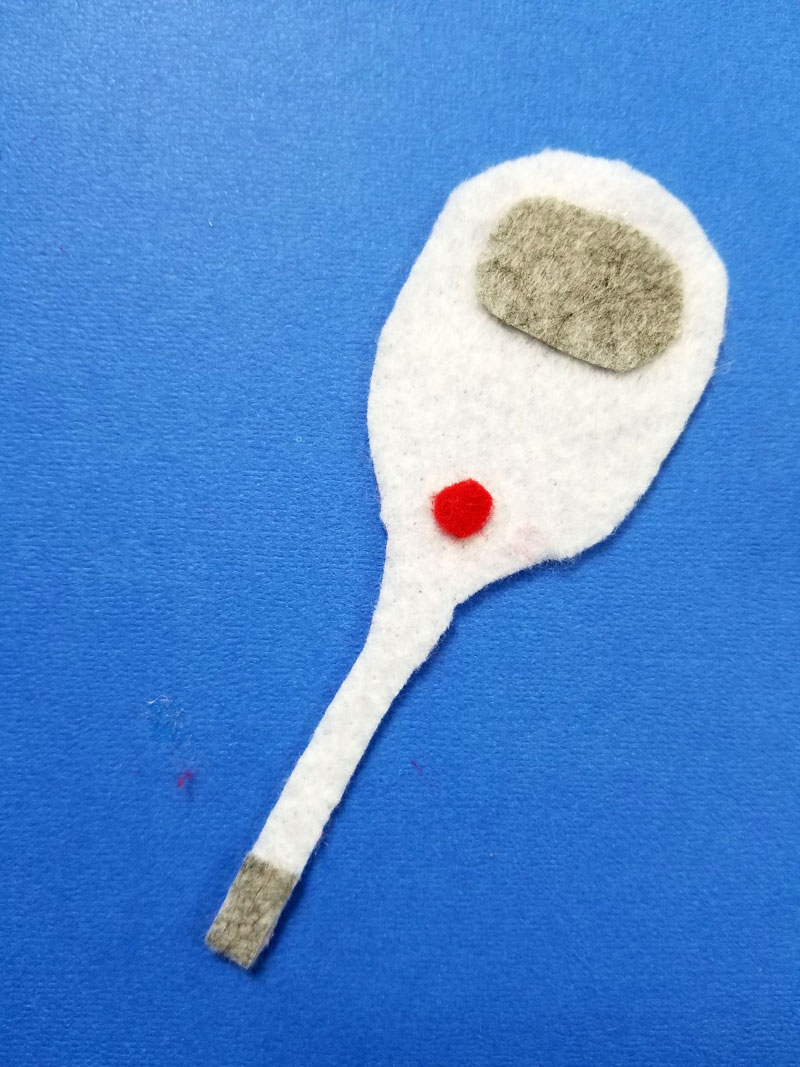 And a tube of ointment! For this one I added to the template, wrapping a rectangle of red felt around the package as a "label", and folding up the bottom tip of the tube.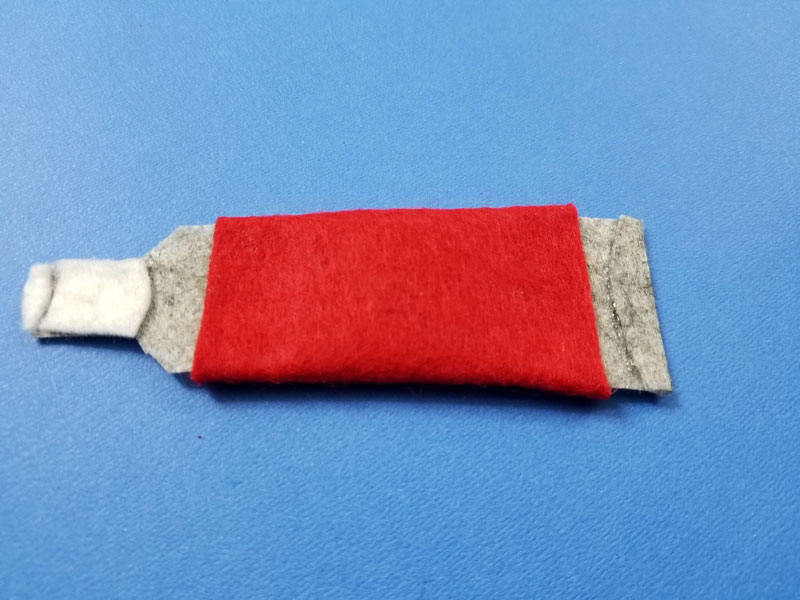 Create some pills and remind your little ones never ever to eat anything without Mommy or Daddy's permission – even if it looks like candy!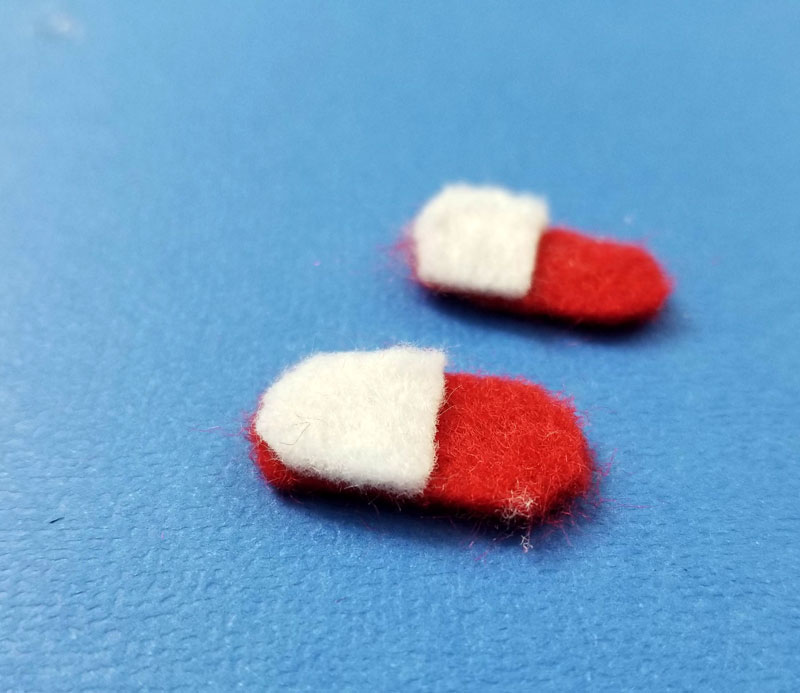 And some gauze rounds. Remind your little ones that all boo-boos need to be cleaned before we can cover them.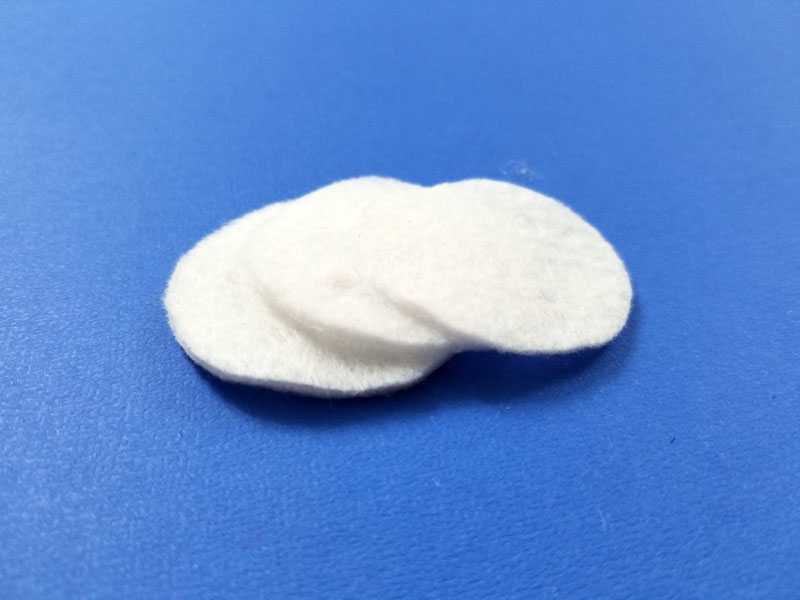 I didn't think you needed a template for this, but I also created a long strip of white felt to work as an elastic bandage or medical tape.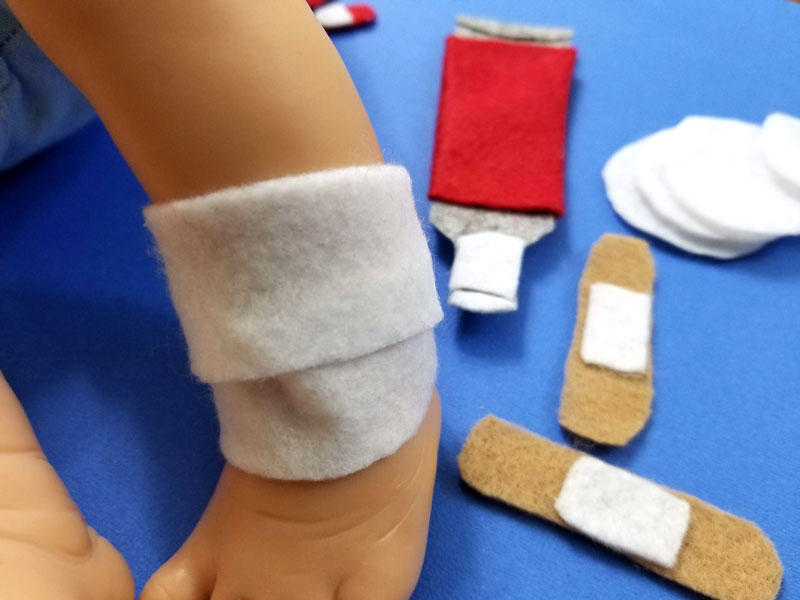 Your pretend toy first aid kit is complete!
Time for your little ones to fix those dolls' boo-boos!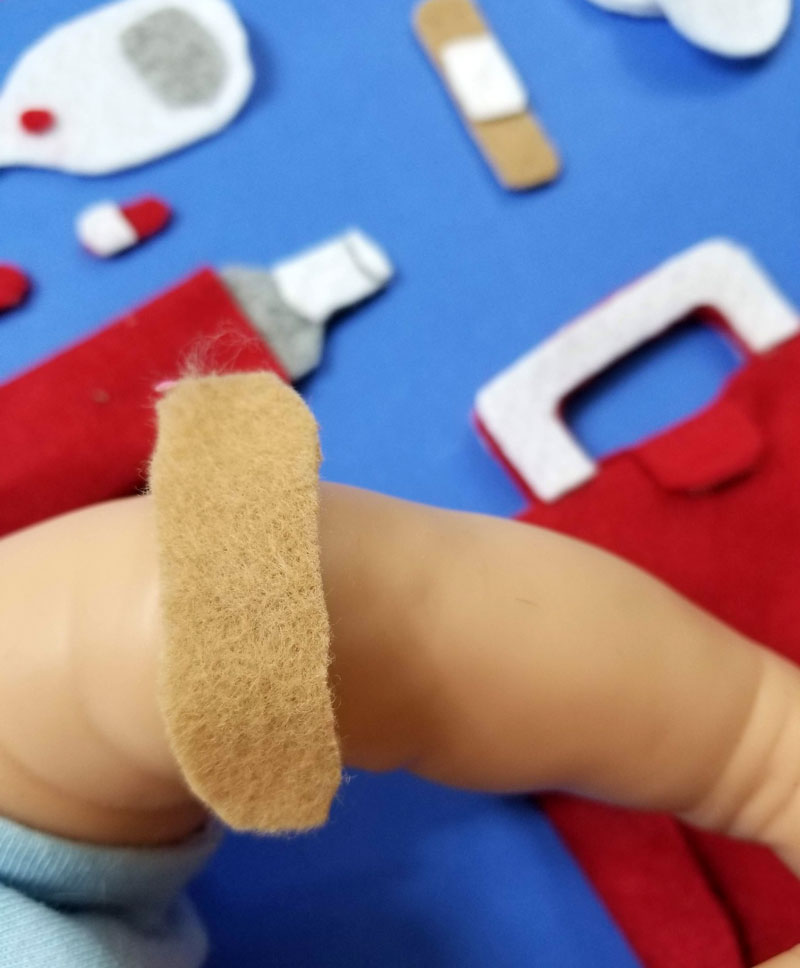 Who will you be making this toy first aid kit for? Got any tips for keeping your family safe this summer and July 4th? Check out Five Star Urgent Care's location nearest you and then comment below! Follow along with Five Star on Facebook.
Loved this toy first aid kit? Check out the cool craft ideas below: