There are so many legitimate free stuff for moms that can truly help, so I decided to list some for you. You might also find my list of the best baby products on a dime helpful. Disclosure: this post contains affiliate ads that earn me a commission. Sample availability and offerings change over time and anything specific mentioned below is just an example of what you might potentially get. Information is accurate as of 2/15/21.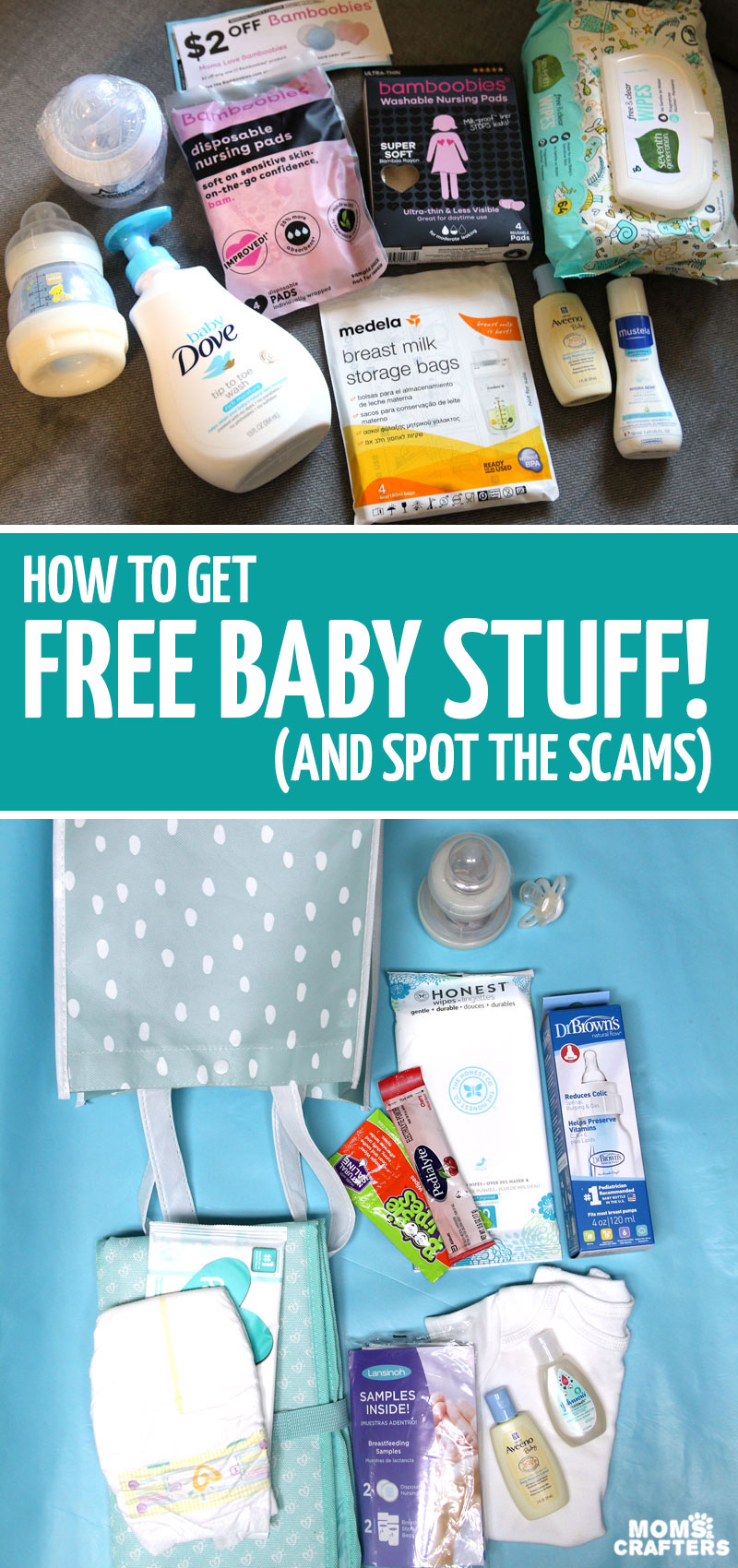 When I was pregnant with M, finances were extremely tight, and I was very much on the lookout for free stuff for moms. There are so many brands out there that are trying to market to new moms, and one of the ways they market is by offering samples of their products for free. Not only is that a wonderful way to explore the various baby brands out there, and decide which you like, but you'll also save some money on all those free stuff for babies.
I did the same with Y and Princess A (born 2016 and 2020) and I update this post as often as I find necessary so these should pretty much all be active today!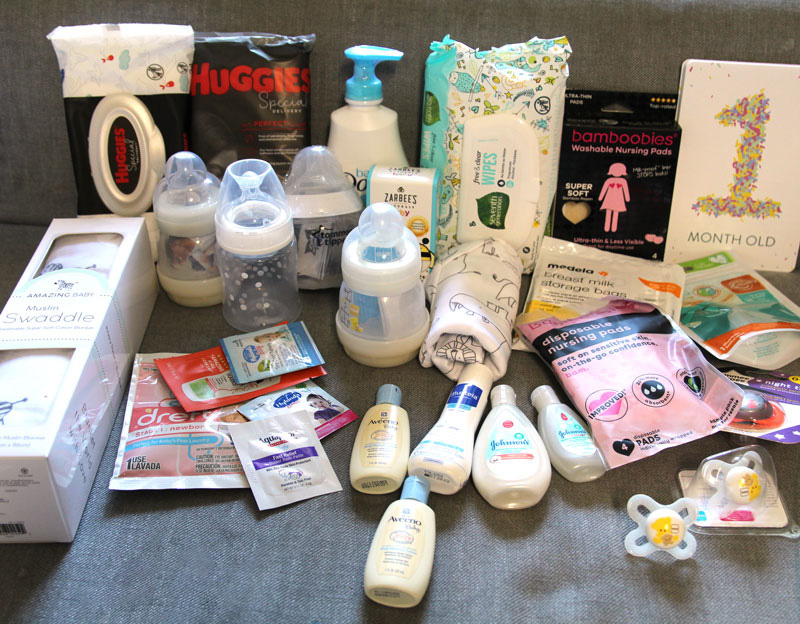 Table of contents:
A few words of caution about free samples
Some things are totally free, but some will require you to pay shipping. Often, it's worth it, as the shipping is a fraction of the cost of purchasing that product.
Tip: Get those that you can really use, and skip the rest.
Avoid samples that say "when you complete offers" like fire! In my experience they are NOT legit, sometimes take you through so many hoops where you accidentally sign up for magazines, insurance, and whatnot. Some of them seriously seem to sell your info (but I could be wrong).
Most companies offer you a freebie because they hope you'll like it enough to buy afterward. Indeed, I have chosen the brands of baby bottles I stick to based on free samples.
Many free stuff for moms are actually trials. Meaning, the company is giving you a chance to try the service before you buy it – and you might just want to continue! That means, once the trial period is over, it will charge you. ALL OF THOSE IN THIS LIST CAN BE CANCELED! I made sure! I wouldn't share with you any kind of subscription service that can't be canceled.
Tip: You can spot auto-renewed trials by the terminology – they are usually referred to as trials, not samples.
Another tip: when you order it, note when the renewal is. Set an alarm on your phone a few days before the renewal. Assess how much you liked the service, if it's worth continuing. If not, cancel it. You won't be charged. I've done this many times and it's been fool-proof. I have yet to pay for a service I didn't like.
Free Baby Registry Boxes
Oh glorious registries! These are my absolute favorites! I've gotten so many goodies in registry boxes and they've helped me figure out the right bottles and pacifiers for my babies, stockpile some basics, and try new things. Some have even come with swaddle blankets and bodysuits! Baby registry boxes usually come with a good mix of full size and samples and also help you with your first few weeks of needs.
Some registries have basic requirements before they send a box, noted below. Content varies so any images are just samples of what you might see in one of these boxes.
They also come with other perks, such as completion discounts, which can save you a LOT!
Amazon – My absolute favorite. You need to complete (as in put together, NOT purchase) 60% of the registry, and purchase $10 from it. I purchased an essential from the registry myself since I shop Amazon anyway. If you get only one of the free stuff for moms on this list, this should be the one!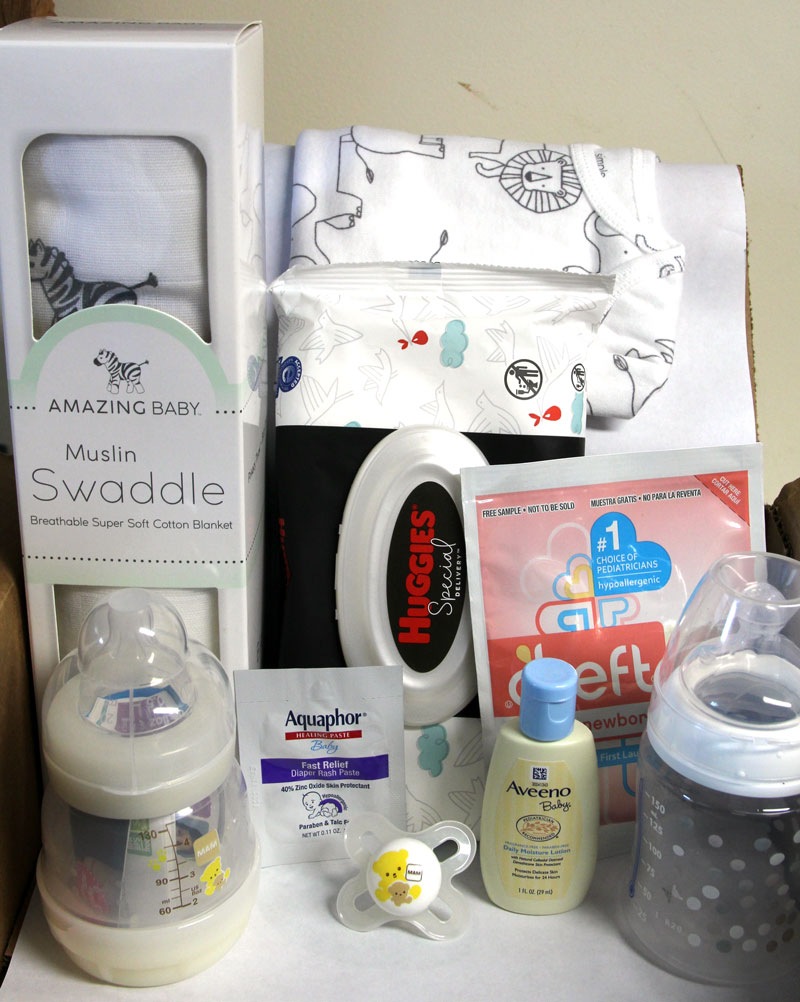 Target – You'll need to go in store to pick this one up but you can create the registry online first. You'll get a QR code they'll scan to give you your gift bag. You'll also probably get some coupons to use. No requirements other than having a registry.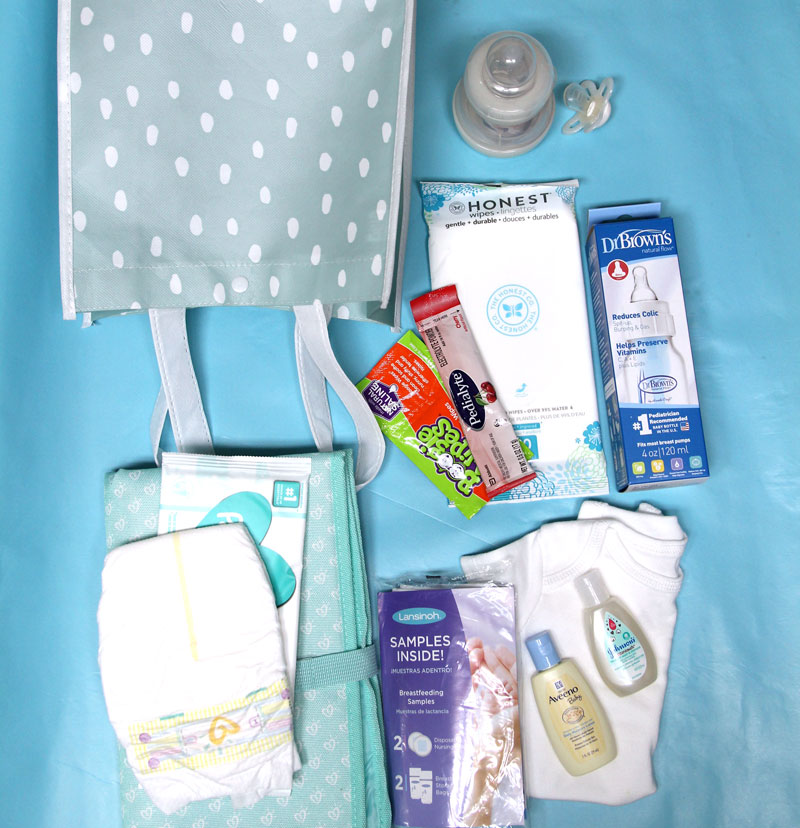 Walmart – just fill out a form and it's shipped to your house.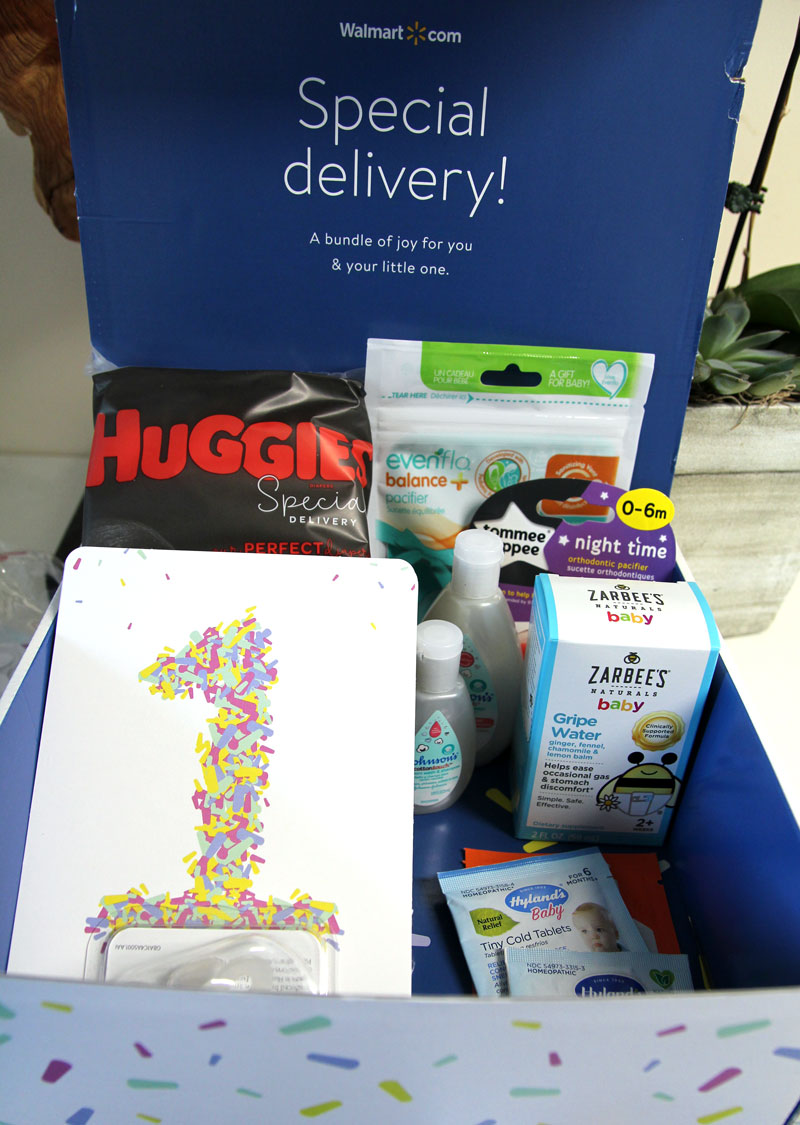 Free Stuff for Moms via free Sampling Clubs
Free $10 Children's Place Credit – Through their referral program! If you sign up through this link, you get $10 toward baby and kids' clothing and accessories – that ship free!
Sign up with Similac – You can sign up for free samples of baby formula, plus they'll also send you checks in the mail. Even if you plan to breastfeed, you'll want to have a few cans handy just in case.
Sign up with Enfamil. Both clubs are very similar, and it's a great way to see which formulas your baby takes.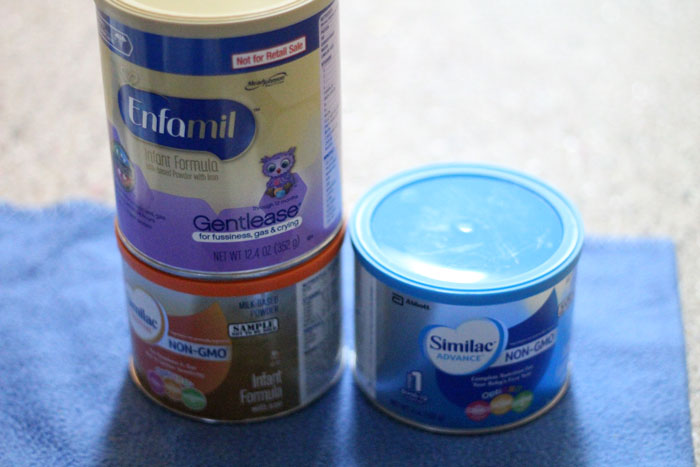 Medela Moms Room – If you plan to breastfeed, join the Moms Room for a few samples (such as breast milk storage bags, sterilizing bags, etc).
Bump Club and Beyond Baby Bag – This one was similar to the registry freebies and so cool! Follow the instructions to claim your totally free baby samples.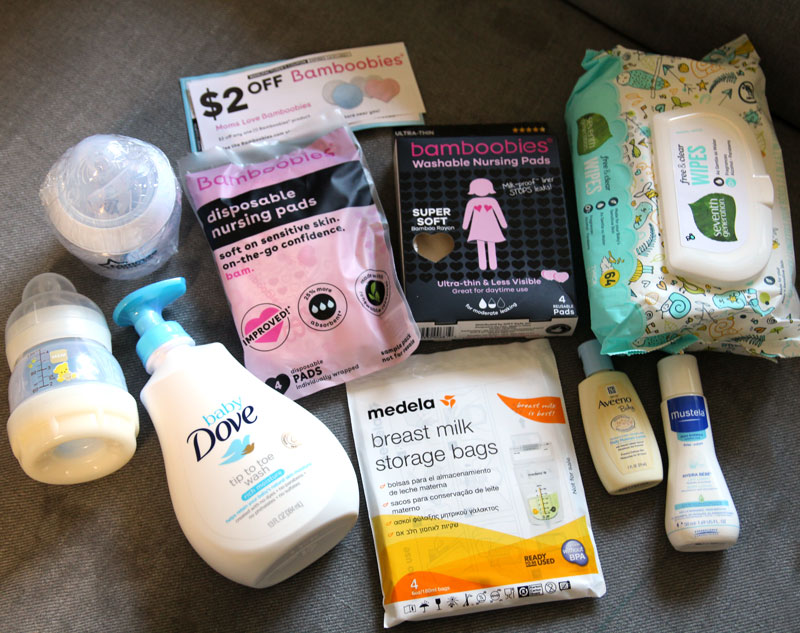 Motherhood Preggie Perks – I haven't received this one, but it seems to be Motherhood Maternity's club, which gives you a welcome bag when you arrive. From my research, it seems to be a much more slimmed down version of the registry freebies with lots of coupons and a few samples.
Get a free $10 if you're new to Rakuten. Rakuten is an online rebate website. If you shop through their links, you get rebates at various merchandisers. You also get a $10 bonus when you use them the first time. I use them ALL.THE.TIME. and have made quite a few nice payouts. This is possibly one of the best free stuff for moms (or anyone else) – I got a $10 Target gift card when I signed up, used it to buy diapers, AND got 2.5% back on the Children's Place order I was anyway placing.
Tip: Install their web browser add-on to remind you to use them when you shop – they auto-load the best coupon code for that website too!
"Just pay shipping" Free Baby Essentials & Conveniences
Reminder: since you're paying shipping, stick to those that are helpful to you and get incredible value!
Free Nanobebe sample pack: just pay under $5 S&H. I love this brand and used their products for Princess A.
Instructions for the rest of this section: Click on "shop now" and select the amount of the coupon value that you would like to your cart. I tried to list coupon value on each product/website. Once you have made your selection, you will automatically be directed to the shopping bag. Enter the promo code "PJBABY" and the coupon value will be deducted. These books make GREAT gifts too; selections dwindle quickly so get yours ASAP! *Remember, you can use the promo code "PJBABY" more than once, just open a new browser to do so!* *Offers valid while supplies last.
Belly button band for pregnancy – Promo Code PJBABY. Code has $40 value so you can get 2 belly button bands or one belly button body. I had these and they helped me get much more use out of my bottoms while pregnant and saved me so much $$! They are also great for postpartum until my old clothing fit again.
Breast pads – Promo code PJBABY. Code has $35 value. Reusable pads are so convenient (no peeling wrappers, etc), save money, and are greener. If you plan to breastfeed you'll want these! They also helped keep me warm when I was having issues with vasospasm.
Baby leggings or bandana bibs – Promo Code PJBABY for a $50 value. At $10 each you can get 5.
Baby Board Books – Promo Code PJBABY for $40 off. Books are $8 each and perfect for establishing that first library, and for gifts.
Free Ruffle Buns – Promo Code PJBABY for $60 off. These are incredibly cute ruffled diaper covers for girls, including dressy options. They also have a line of non-ruffled ones for boys. You can get 3 for this value.
Free Custom Snappies Bodysuits – Promo Code PJBABY for $50 off. That works for two bodysuits – either their designs or create your own.
Free Car seat canopy – use code PJBABY for $50 off. For free, choose from jersey stretch covers, hanging canopies, muslin canopies, and more. Some items are pricier but you can still use the $50 off coupon for them.
Nursing Pillow– use code PJBABY for $40 off. That covers the cost of the print pillows, but you can upgrade to minky fabric for a few bucks.
I really wished I had this when I was breastfeeding M, but did not know about this freebie for moms. The cost of buying one in the store was too forbidding, so I did without. I used nursing pillows for Y and Princess A. They are a lifesaver.I highly recommend paying the shipping cost on this – it's worth having!
Free Nursing cover – use code PJBABY for $35 off. Same story as above! I missed this so much with my first!
Free Baby Carrier – Code PJBABY for $40 credit. Get a free sling-style baby carrier for this value! They have wrap carriers too but those are $20 more.
Free Stuff for Moms via Insurance Benefits or Child Safety Programs
Free breast pump: As part of the Affordable Care Act, new moms can get a free breast pump via their insurance. I actually didn't place an order from mine, until I learned that the Medela that I had and loved with M has an open system and is not safe to reuse (as bacteria and mold can build up inside and reach the baby.) So I finally ordered a new one via my insurance.
Car seats – Some insurance companies help with or provide a baby car seat. Contact yours to find out.
Free Window Safety Retrofit Kits: Window shade cords are a strangulation hazard, so if your home has corded shades, you can order free kits to fix it.
OTC card: Some insurances offer a free Over the Counter benefit. That's a monthly budget that's usable for certain items. You may be able to use it for lactation supplies, adult incontinence products (which are great for postpartum), diaper rash creams, and more. Reach out to your insurance (or google) to find out.
Community and Needs Based Baby Freebies
Having a baby is expensive for most people, but if you're really struggling, the occasional sample might not be enough. Thankfully, there ARE community resources that can help you, and I've tried to include as many as I know about here.
Craigslist, Facebook local groups/marketplace: Many people are looking to purge old baby stuff. Hit up "give away" websites and you might even find someone charging $0 for their old baby gear! Meet up safely – here are some tips.
Some items shouldn't be used second hand – such as cribs and car seats – unless you know and trust the person giving it to you.
Car seats: There are some income-based resources for free car seats which you can find here. If you receive WIC or SNAP benefits you are likely eligible. There may be additional requirements (such as owning a vehicle or attending a child passenger safety class). You can also ask at your local WIC offices about this.
Diaper Banks: If you are in need of diapers, find out if you have one near you or how you can access free diapers here.
Free Trial Memberships and More
Try Amazon Family for 30 days – free! You have all the benefits of Prime, plus extra discounts on things such as diapers. (You should definitely do this if you're creating an Amazon registry, as it's likely required for your gift box, plus you'll get a larger completion discount.)
Free month of ABCmouse.com – Entertain you kids while educating them! I love this for keeping kids busy. This is also perfect for summer and winter break boredom – a productive activity to save mom's sanity!
Free Kindle Unlimited Trial – When breastfeeding I read A LOT. Frankly, being incapacitated while recovering postpartum can be boring. Sign up for Kindle Unlimited's free trial.
You can also give Audible Plus a try for free.
Want more? I put together a new list of freebies for women! Check it out…
Did I miss something? Which free stuff for moms did you get, or do you know of? I'd love to hear in the comments below!