I am so excited to present a new series by Stefanie on Pyrography – or wood burning! This first post focuses on Pyrography tools for beginners. Stefanie gives local art classes on a few topics that I haven't tried enough to really share. I love encouraging new hobbies, from the ground up, so I asked her to come by and share woodburning basics, starting with this post.Find the full woodburning tutorial series here! Disclosure: this post contains affiliate links.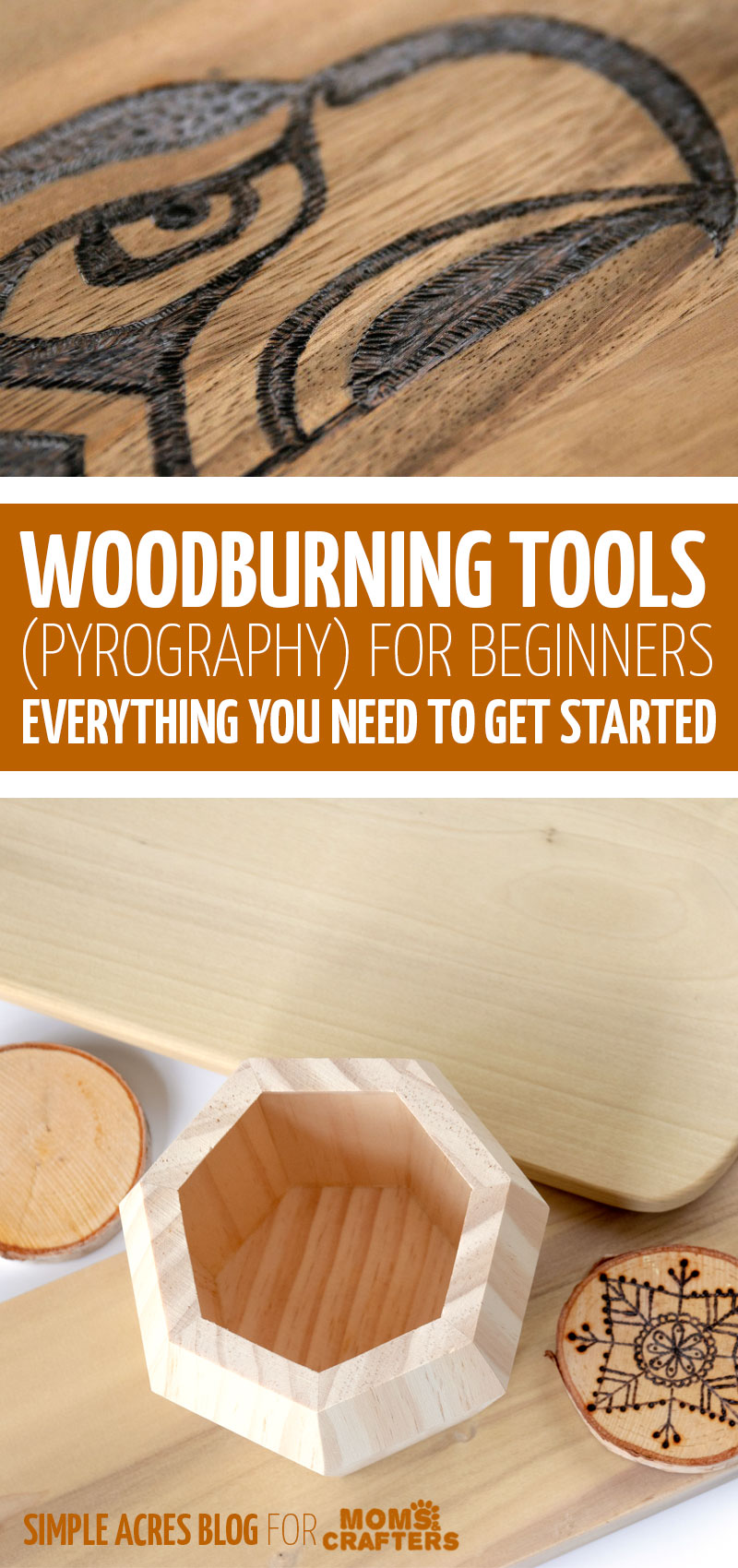 Hi there! I'm Stefanie from Simple Acres blog visiting again to share on a new topic of creativity, that being wood-burning! As an art teacher and just plain art and craft fanatic I am thrilled to share with you another way to enjoy and express your creativity. For more on art series I have guest presented, check out the How to watercolor series I shared earlier.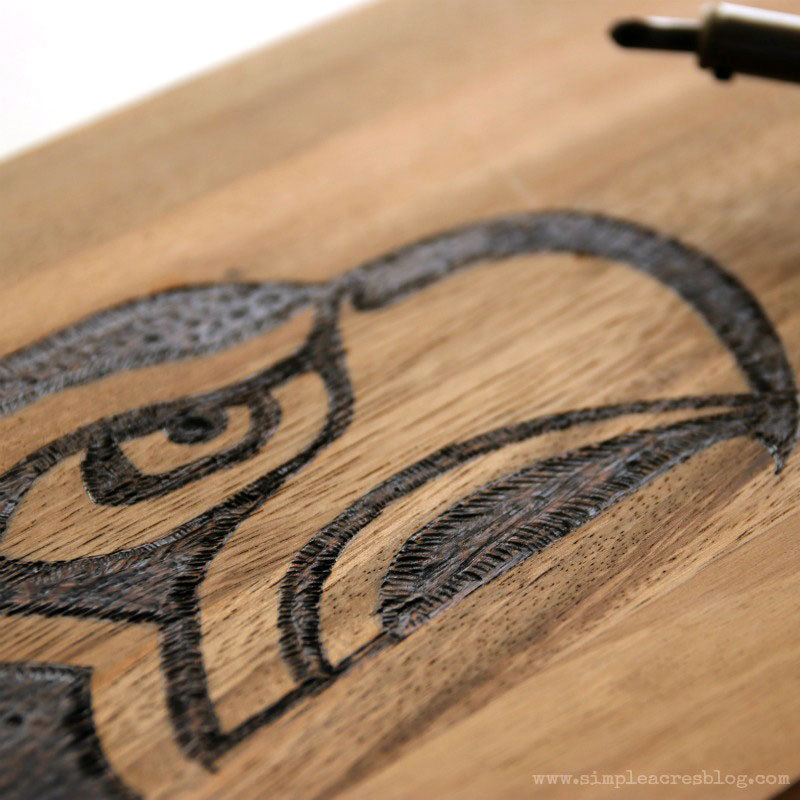 I have found wood-burning to be such a relaxing medium for art. It forces you to slow down your process and enjoy the moment as you create your project. Today we are going to start by learning about all the basic tools to make wood-burning a success for you, with this list of Pyrography tools for beginners!
Pyrography tools for beginners:
Woodburner:
This tool creates the heat that burns the wood and creates the beautiful designs you see.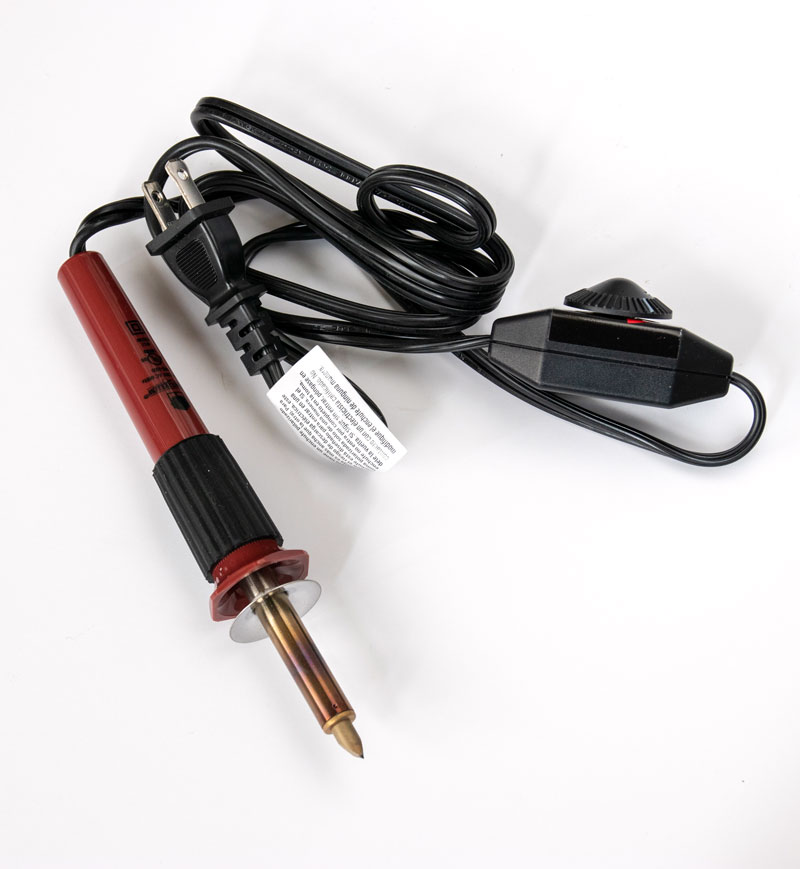 The Walnut Hollow Creative Wood-burner is the perfect wood burner to start with as it is very affordable, heats up quickly with a flip of a switch and comes with the basic burning tips you will need.
One feature this burner does not have is temperature control. For a little more you can get the upgrade to this model which then includes temperature control.
Wood Burning Tips:
Different tips offer various possibilities with your artwork and will determine the kind of mark you make.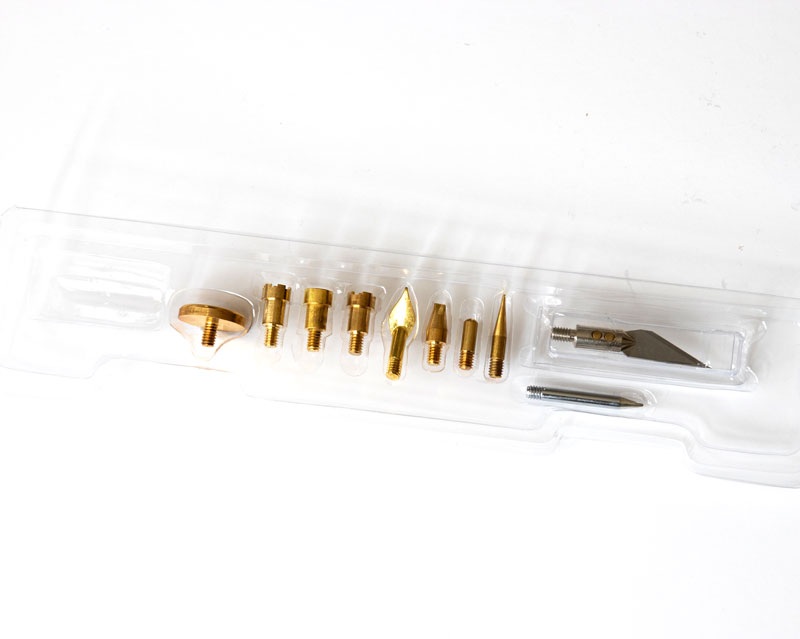 Wood burning tips are included in your burning pen kit but its never a bad idea to buy a few extra if you plan to burn frequently, as they will need replaced.
The basic tips include a shading tip which is the shape of a tear drop, the universal tip which resembles a fountain pen tip in metal, and a dot tip which has a pointy cone tip and is great for fine lines.
Stamps and stencils: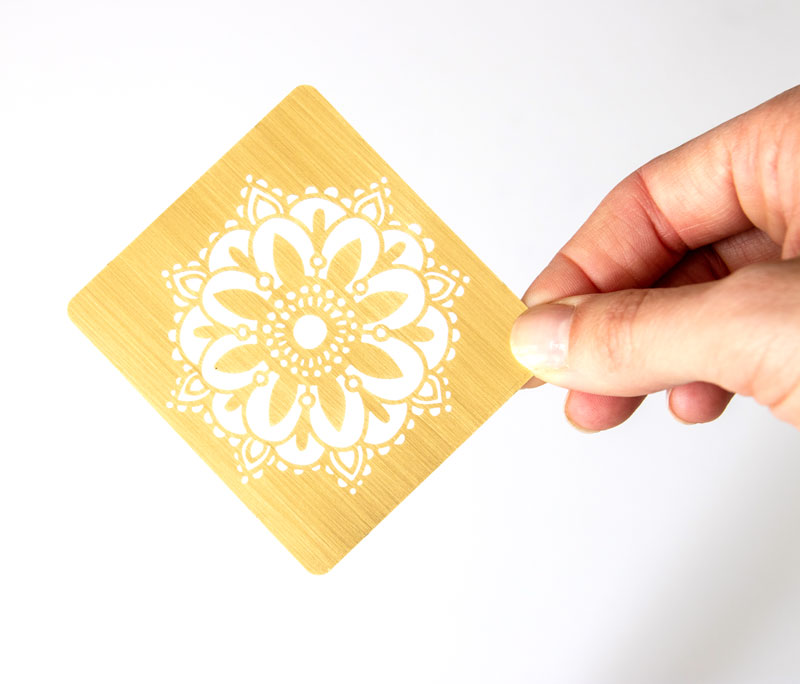 Hot Stamps or wood burning stamps are so fun and simple. You twist them on to your burner pen like a tip but instead they are in the shape of letters or shapes and work similar to how branding works. This is a nice tool if free hand art or writing does not come natural to you. These also make decorating and personalizing items much faster.
Metal Stencils are another great way to add designs without free-handing your designs. They come in a multitude of shapes, designs and lettering and with the dot or universal tip you can burn inside the stencil to create your artistic vision.
Things to burn!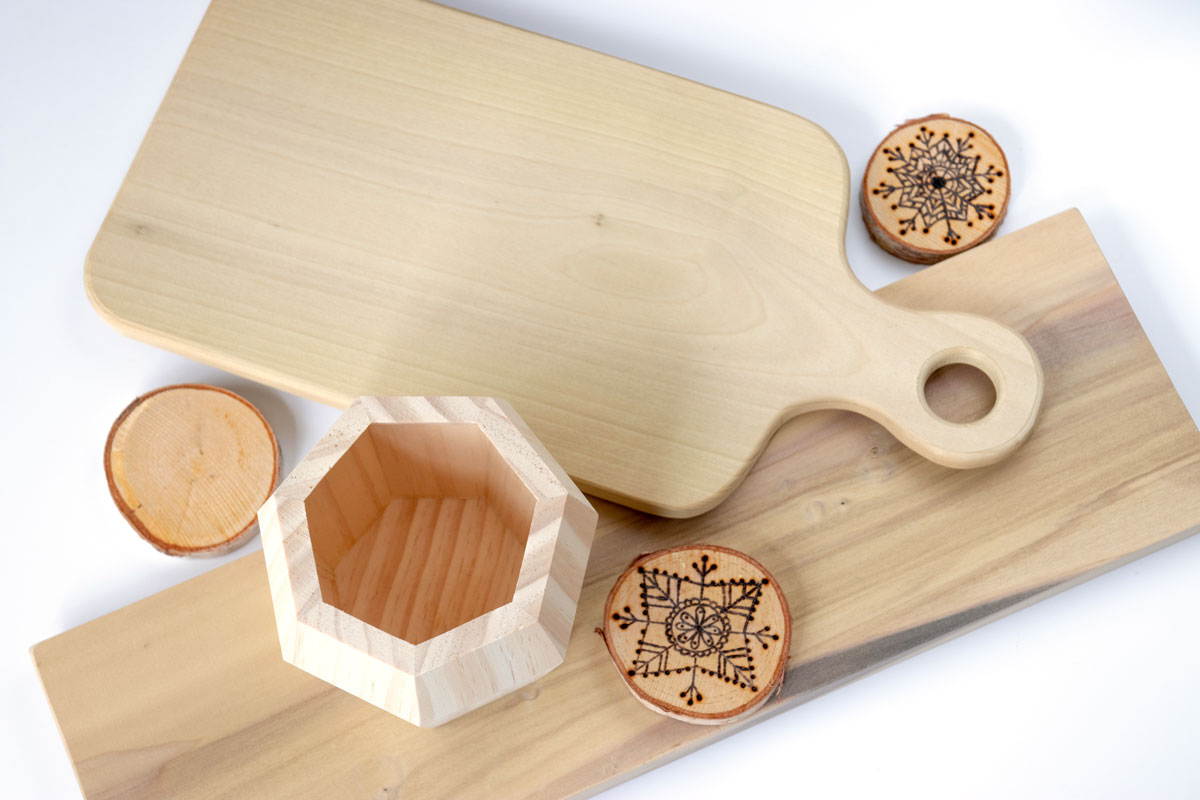 Wood is a must of course. You can use log rounds for a fun rustic project or unfinished wood ANYTHING! I have had fun burning wood blocks as baby gifts, wood spoons for cooking, cutting boards and wood pencil holders. The options are endless!
Woodburning projects for beginners:
Here is a sample of my wood burning projects I have done through the years for inspiration. Check out this DIY Wood Burned Appetizer Tray for inspiration!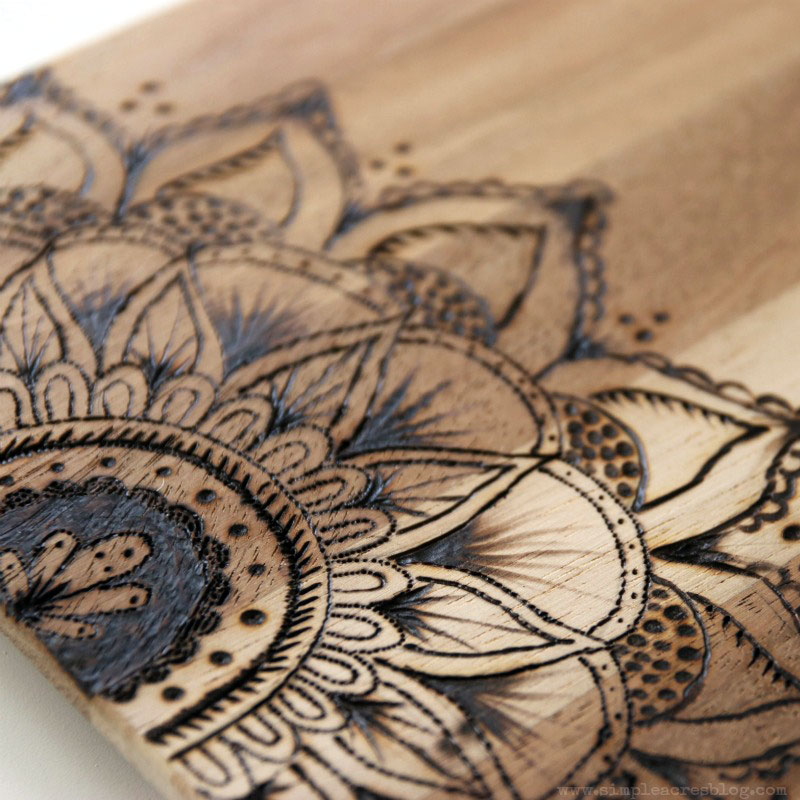 That finalizes my basic list of the pyrography tools for beginners that I would suggest to get you started creating beautiful art! Now, learn how to make some beautiful woodburning designs to fill in your pieces!

---
About the Author: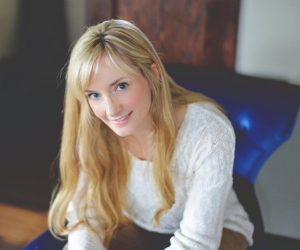 Stefanie is a Slovakian buffalo girl who always was country at heart. Finally as a wife, mom, artist and registered dietitian she's planting her roots on 10 acres of dirt and tumble weeds. Her passion is to inspire & equip others toward simple living, living in the moment, with gratitude and intention, loving oneself and others with purpose and reaching your dreams with creativity and vision.
Have you ever tried wood burning? What is your motivation for learning? Comment below!
Loved these pyrography tools for beginners? Check out the posts below!