Ever since I can remember, I have been creating easy DIY earrings like some of the ones below for friends and family- and myself! These tutorials are great for beginners, but if you want something even more advanced, check out how to make wire earrings from scratch! Disclosure: this post contains commissioned links.

I actually don't wear a lot of jewelry, but when I need to throw something on, it is ninety-nine percent of the time going to be earrings over any necklace or bracelet.
Earrings are just so universal. All over the world, earrings enhance and complete outfits. Casual everyday, weddings, work- you name it, there's a style of earrings to match!
You can choose anything from hoops, to chandelier style or some funky tassel earrings. Even simple studs can really perk up a casual t-shirt and jeans.
How fun would it be to create something spectacular on your own instead of sifting through styles that you don't even like at the jewelry store until you find the exact pair you had in mind?
With this in mind, I have put together some awesome and – most importantly – easy DIY earring ideas for you to check out.
Easy DIY Earrings – 5 pairs of studs you can make: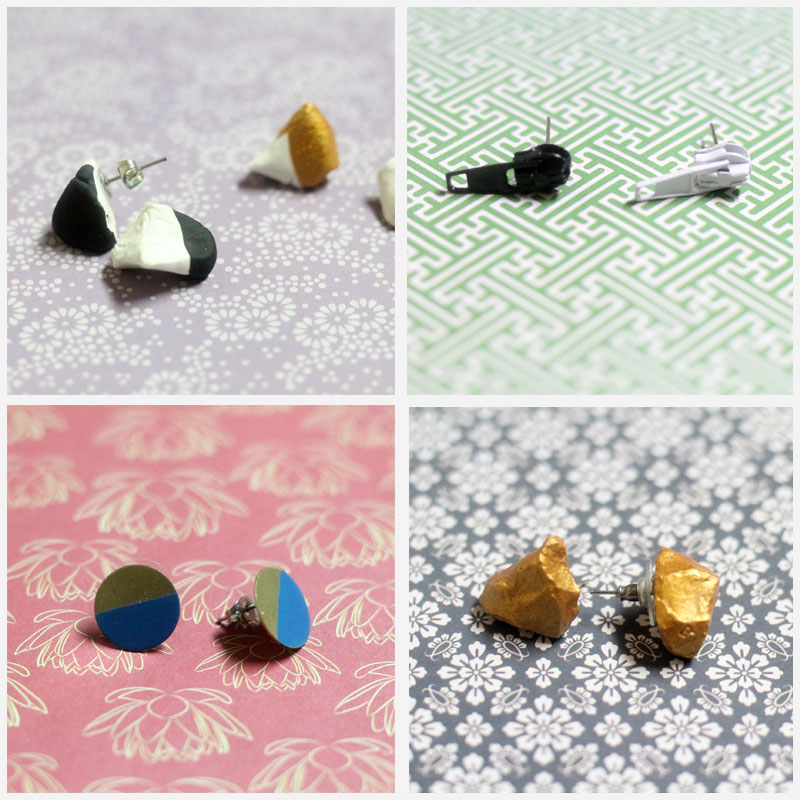 Watch the video below for the tutorial for these four fun two-minute ear studs! All of these are glued using E6000 glue to flat pad ear studs.
I recently shared a video on my Facebook page sharing all the rockstar skills that crafty people have – one of them being to make cheap things look expensive. In short, to turn rocks into gold. These super easy gold nugget earrings are simply jagged rocks painted with gold acrylic paint! I get compliments on them every time I wear them – from people who have no idea that they're rocks (obviously).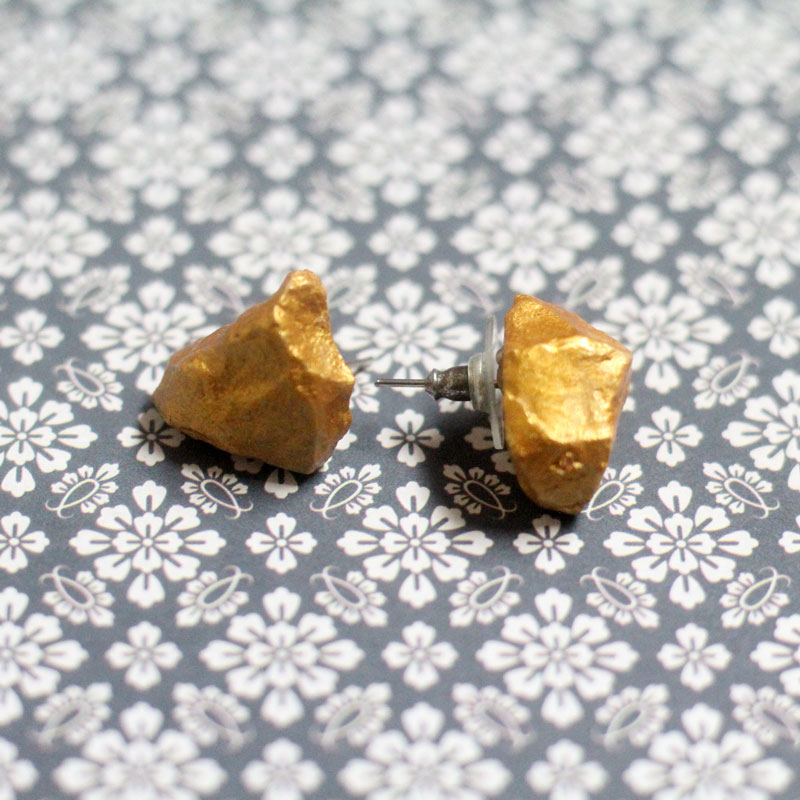 2. Color Block Earrings:
Make these using brass stamping blanks and a little bit of nail polish! Allow it to dry before gluing on the ear stud, of course…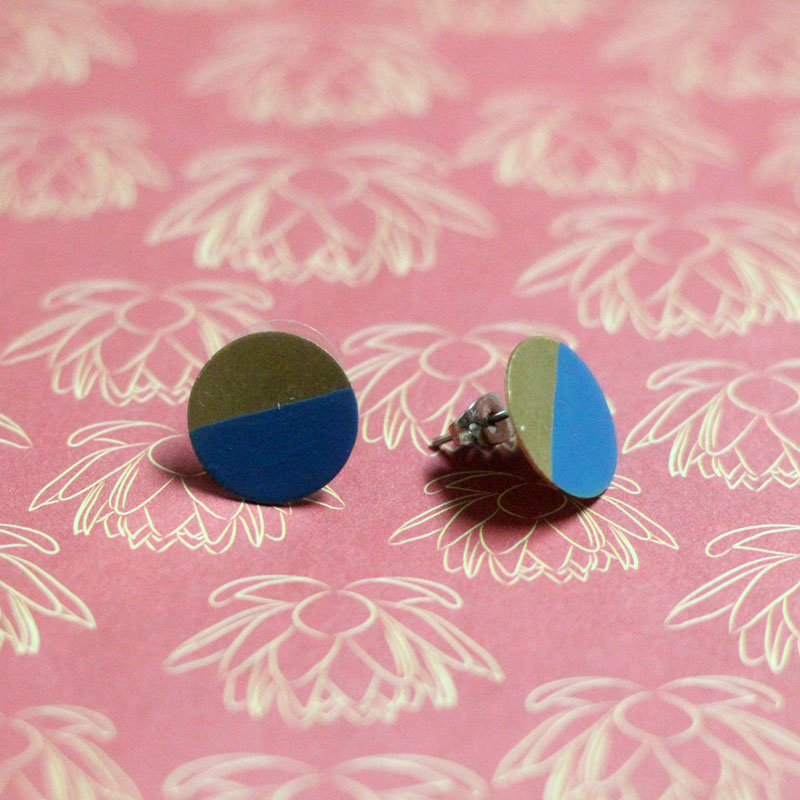 3. Faux Dipped Stones:
These "stones" on these earrings are made using air dry Sculpey clay. It's a great alternative for the rocks if you feel like those are too heavy for you, as it's very lightweight. I cut some edges, flattened some, to make some irregular facets. Once they are dry, they are dipped into acrylic paint.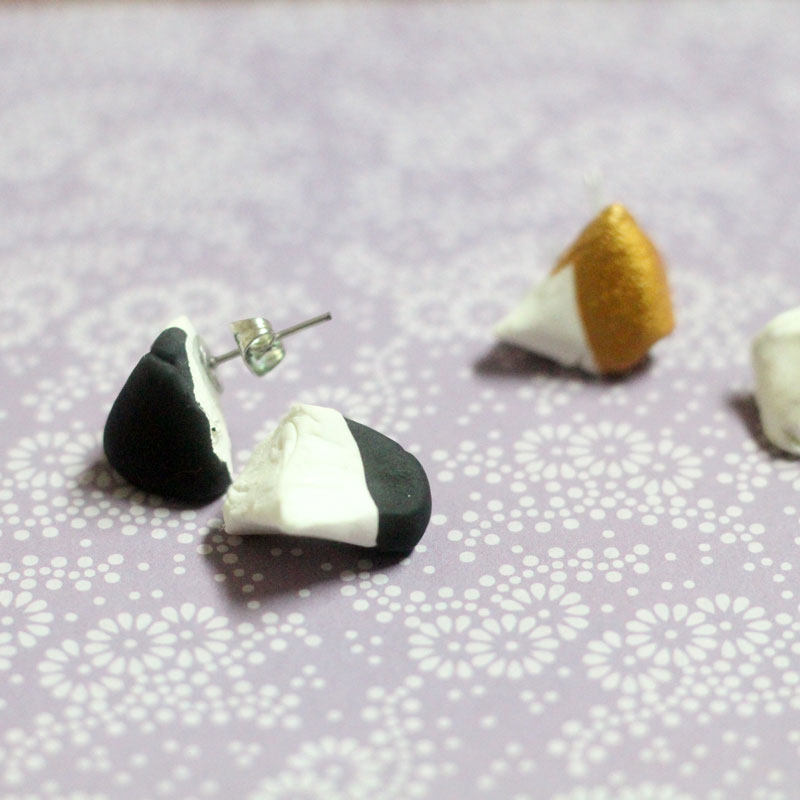 4. Zipper Earrings:
These are more quirky than my typical, but lots of fun. They are SUPER easy to make. I actually thought after I made them that I should have painted them gold also, but oh well! I kind of like that one is black and one is white, but you can definitely do them both the same color. I use cheap crafting zippers that come in every color. Just snip off the bottom of the zipper with the metal blocker, slide the zipper right off, and glue the ear stud on!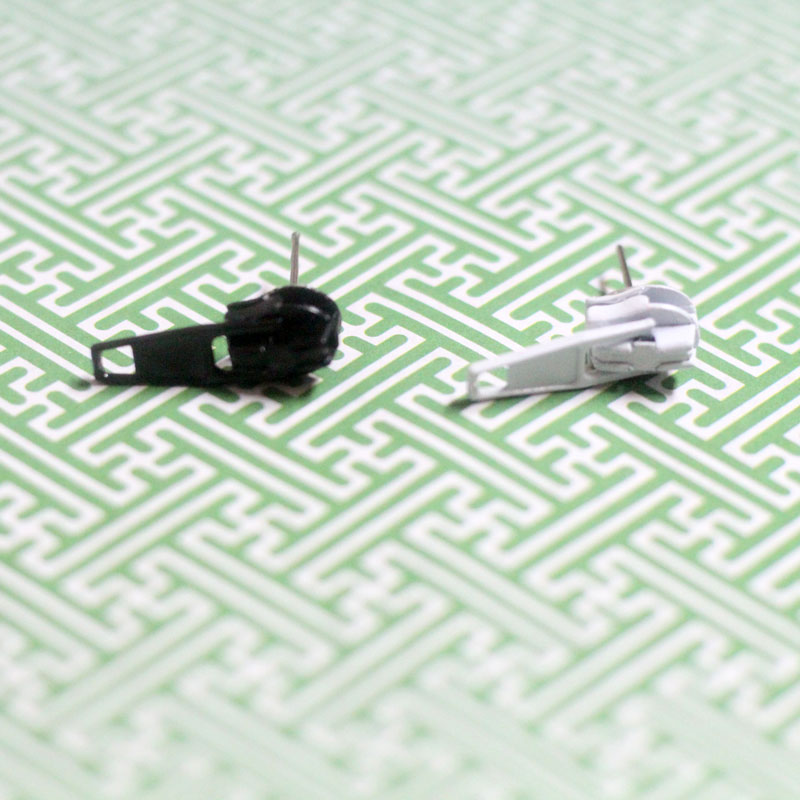 Of all my childhood collections, I probably amassed more seashells than anything else. I don't know what makes me more excited here, the use of seashells for an interesting twist, or the beautiful mermaid inspired look. If you DON'T have a huge seashell collection, you can buy them in bulk.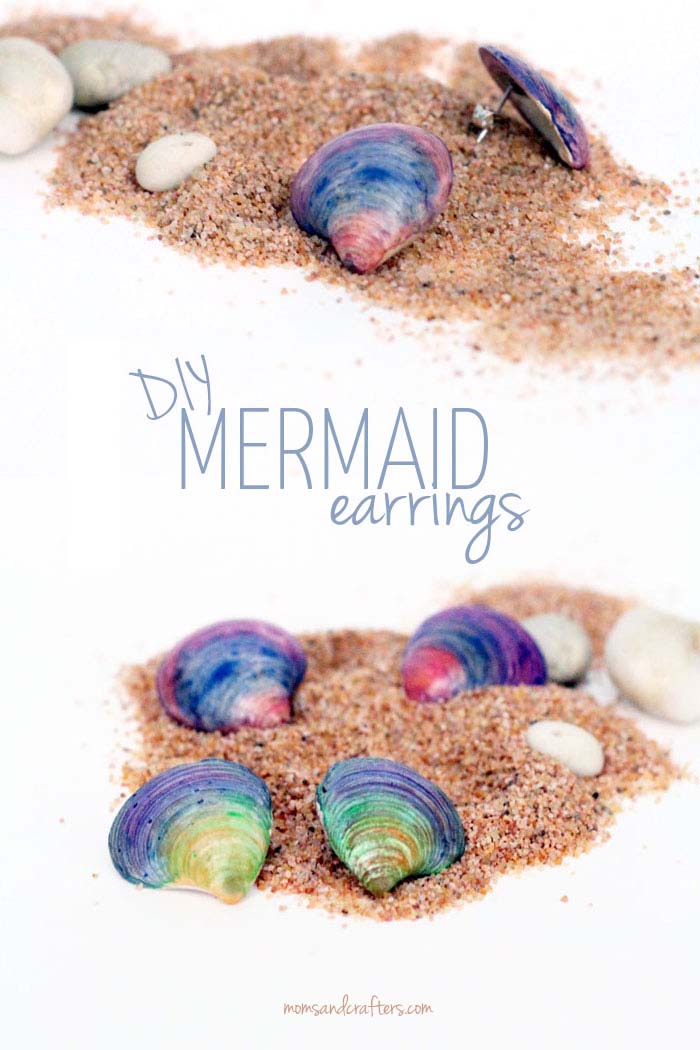 13 Beautiful Easy DIY Dangle Earrings ideas: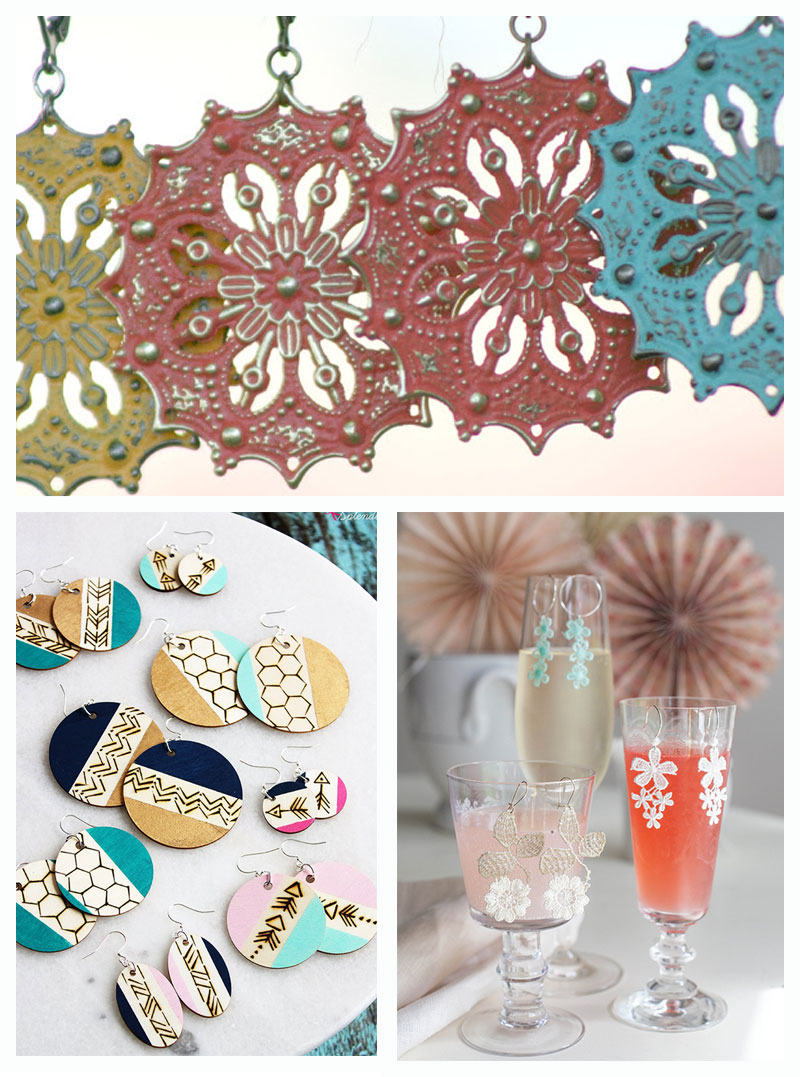 Copyright: All of the images for the easy DIY earrings below were used with the permissions of the respective bloggers for the purpose of this post. Click on the title link or image for the full tutorial.
I have created a square and vertical image for your convenience for sharing these amazing easy DIY earrings. Please use the first or last image in this post when sharing and not one of the individual photos below, out of respect for the creators' copyrights.
1. Bottle Cap Earrings – by A Beautiful Mess
How much fun are these? I love how the crystal beads are complementing the colors of the bottle caps. Imagine coordinating these to your fave weekend outfit!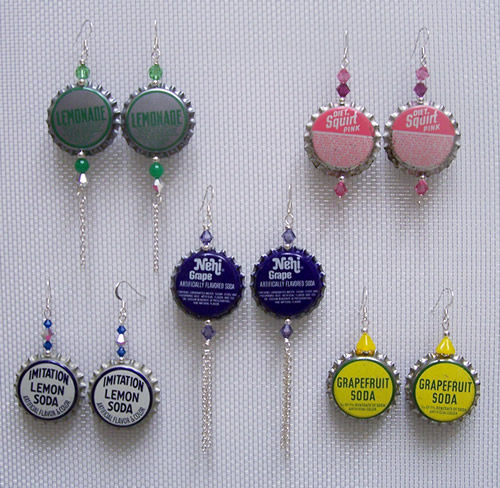 2. DIY Patinaed Filagree Earrings – by the Crafted Sparrow
These earrings look like they came straight out of my favorite shabby chic jewelry store. Pair them with your favorite knit sweater on a snowy day for a cozy look!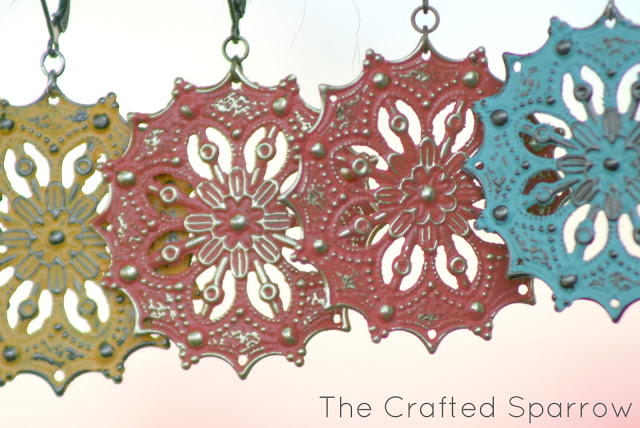 I love the versatility of tassel earrings. The color options are endless, they can be customized to the perfect length for your face, and they are the perfect pair to throw on when you're not sure which earrings to choose. Just get a pack of embroidery floss in every color, and make one to match EVERYTHING.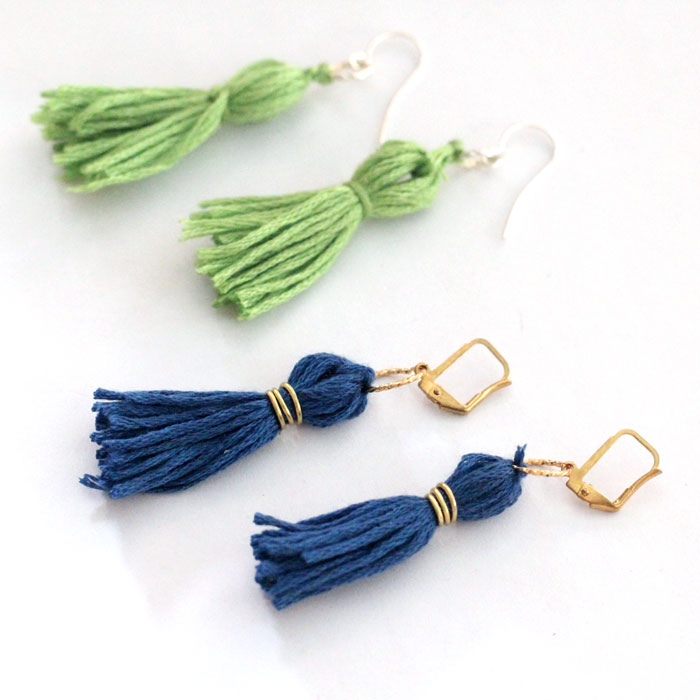 4. Holiday Tassel Earrings – by In Honor of Design
These magnificent earrings really complete that holiday dress you've been waiting to wear all season long. Pick the stone color to coordinate and you'll look fabulous!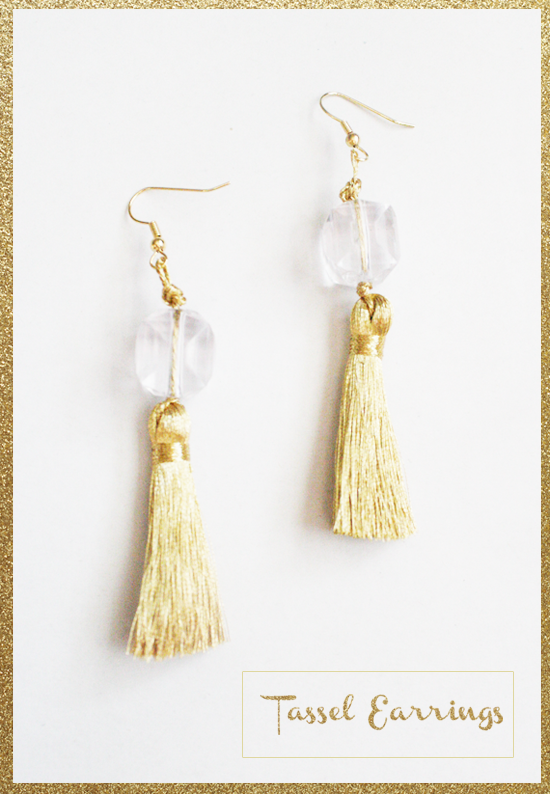 5. Embossed Metal DIY Earrings – by DIY Candy
These funky easy DIY earrings are quick. They make a great teacher's gift, especially when you have to make a few. Metal embossing is a great option for complete personalization of your jewelry.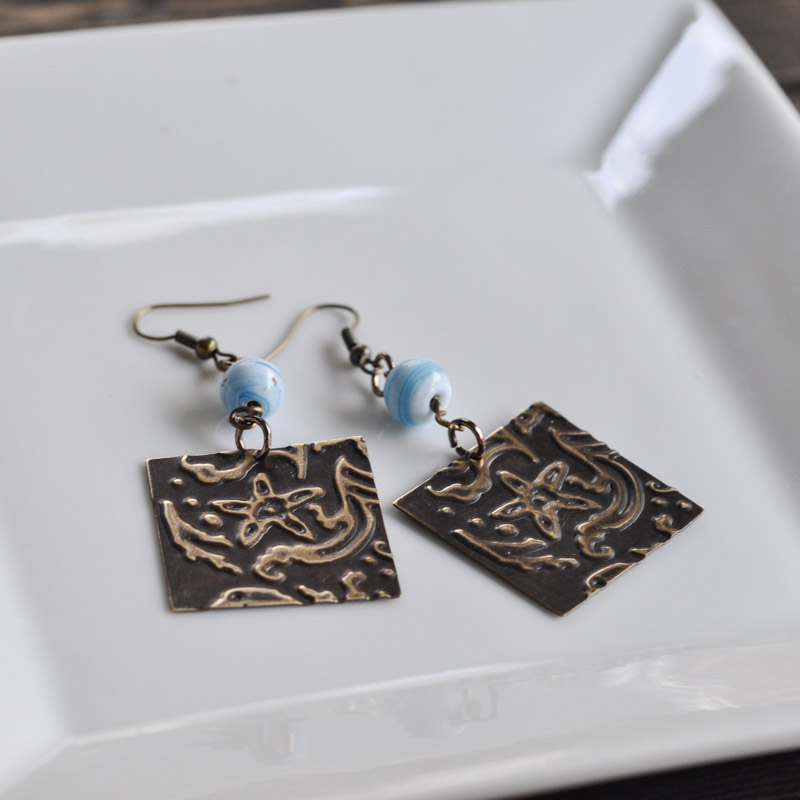 With color blocking still being a trend in all areas of fashion, these earrings are easy to make and a great DIY option to spice up your wardrobe. You just need to start with plain wooden cubes and acrylic paint. Flat pad ear studs are tweaked to make them work!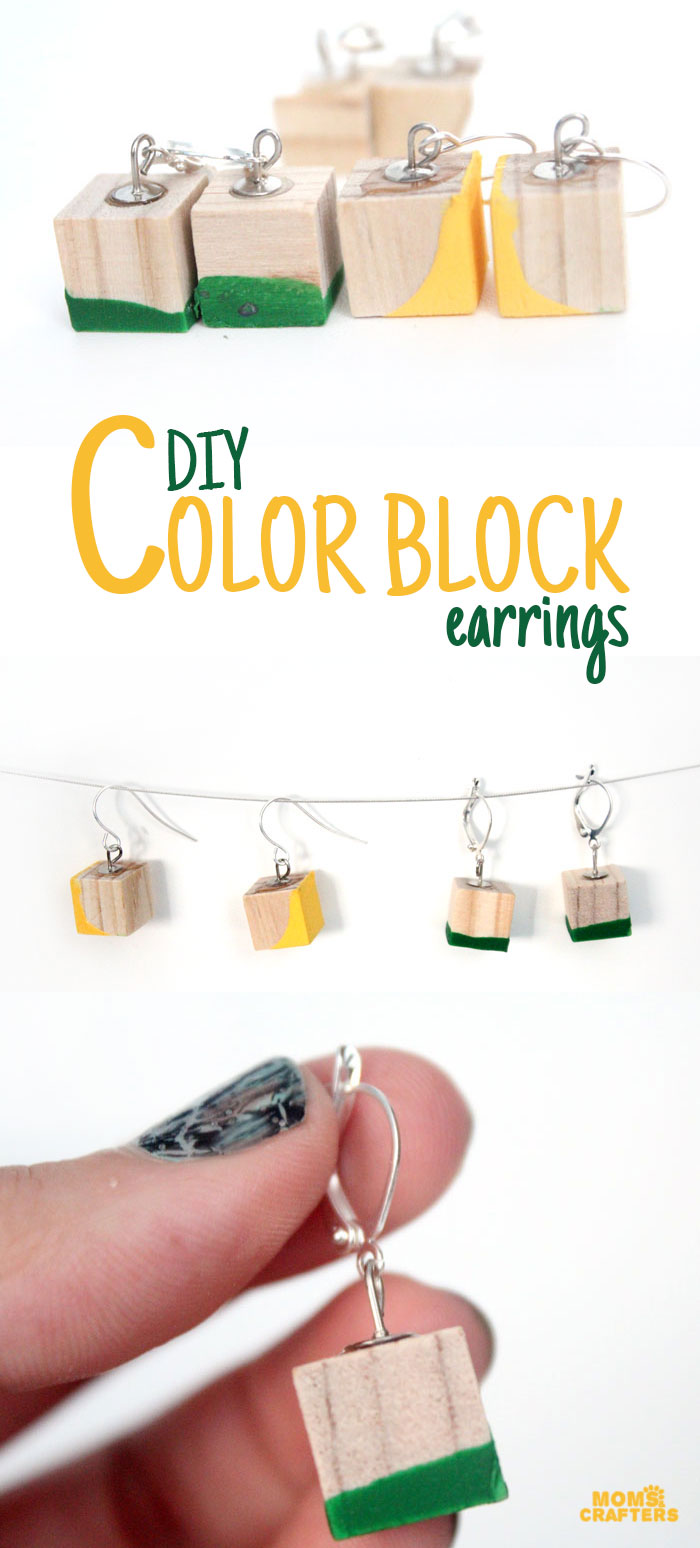 7. Hammered DIY Chain Earrings – by Live Craft Love
Hammered metal in any form makes me happy. I really like how the metal catches the light and the chains make for a trendy, inspired DIY earring. Try these with mixed metals as a neat addition to your jewelry box.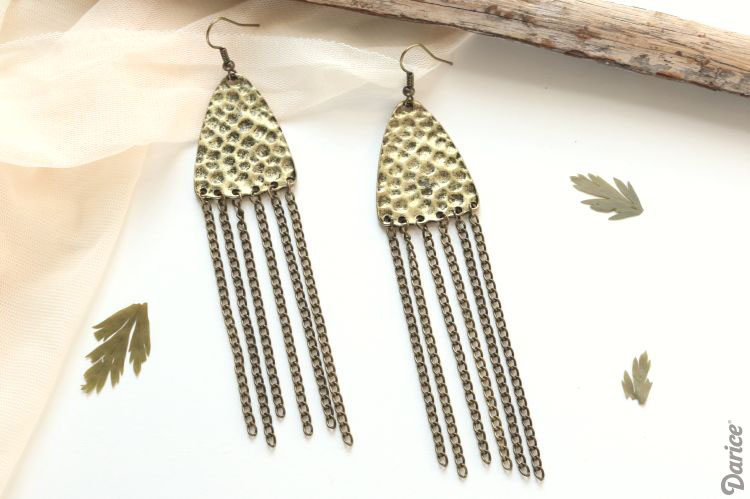 8. Vintage Inspired easy DIY Earrings – by Mod Podge Rocks
These unique vintage earrings will really set you apart from the crowd. Using Mod Podge Podgeable Shapes, you can really customize these to anything your heart desires!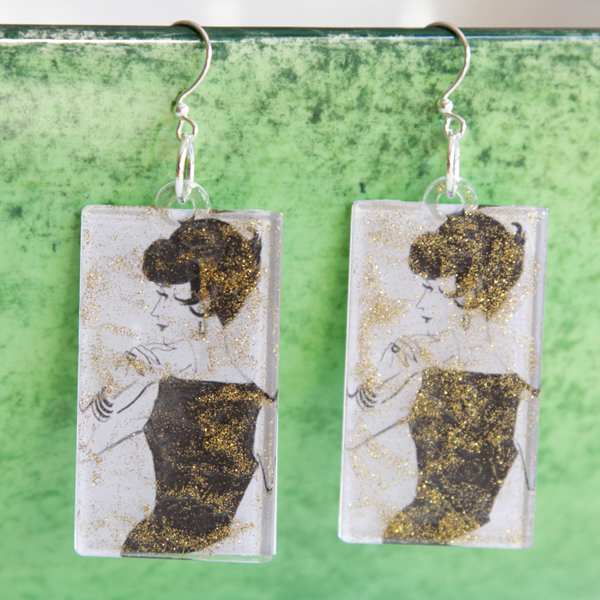 9. Luna Lovegood Radish Earrings – by Doodle Craft Blog
Harry Potter fans, unite! Luna Lovegood is that quirky, fascinating character we all can't help but adore. Make these fun radish earrings as a tribute! You can even adapt this tutorial to make all sorts of designs.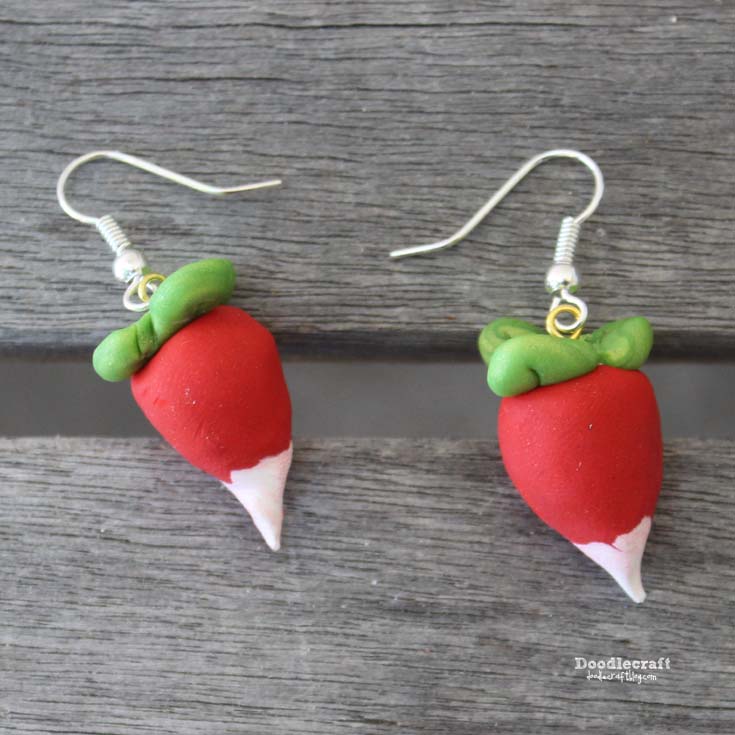 10. DIY Neon Paper Bead Earrings – by Dollar Store Crafts
These paper bead earrings are so simple and inexpensive to create. For the sensory folks out there, these are also fairly lightweight. They'll make an adorable addition to anything you wear!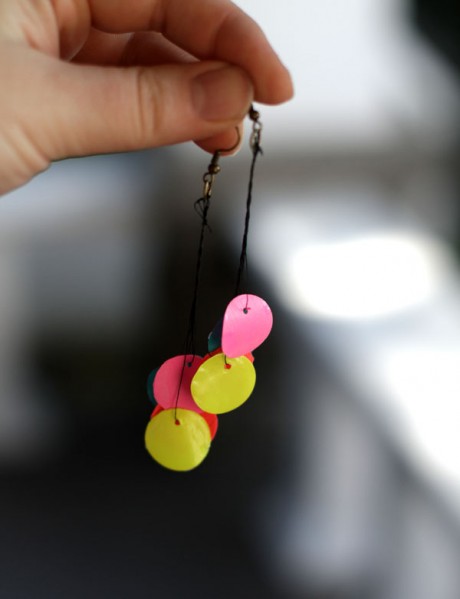 My high school friends can attest to how many of these I have made- to sell, to gift and to practice my technique on. They are fun, easy and add a really nice touch! Use pearl beads in different sizes, or go for any light round bead.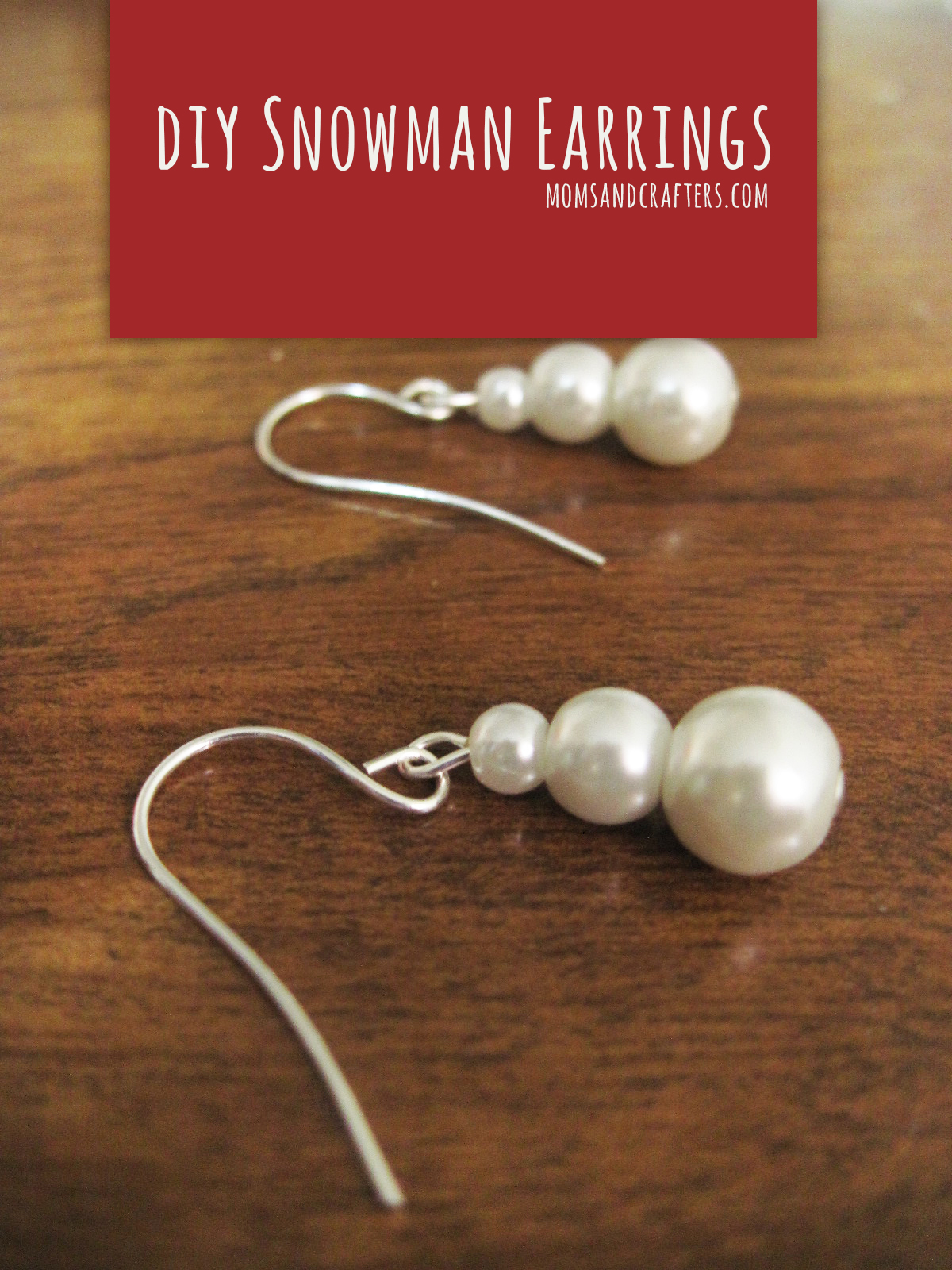 12. Simple to Make DIY Lace Earrings – by Lia Griffith
Who doesn't love lace? Gorgeous earrings like these are just what you need in your life!
These are perfect for brides, for dress, or even to add some glam to your jeans!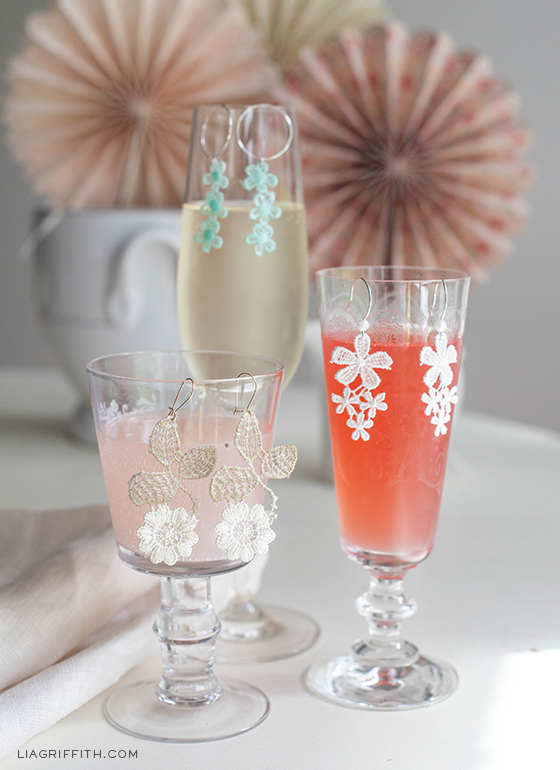 13. DIY Wood Burned Earrings – by Positively Splendid
When I first came across these, I couldn't believe how simple they were to make. B
ecause you'll be using a wood burning tool, the experimentation possibilities are endless!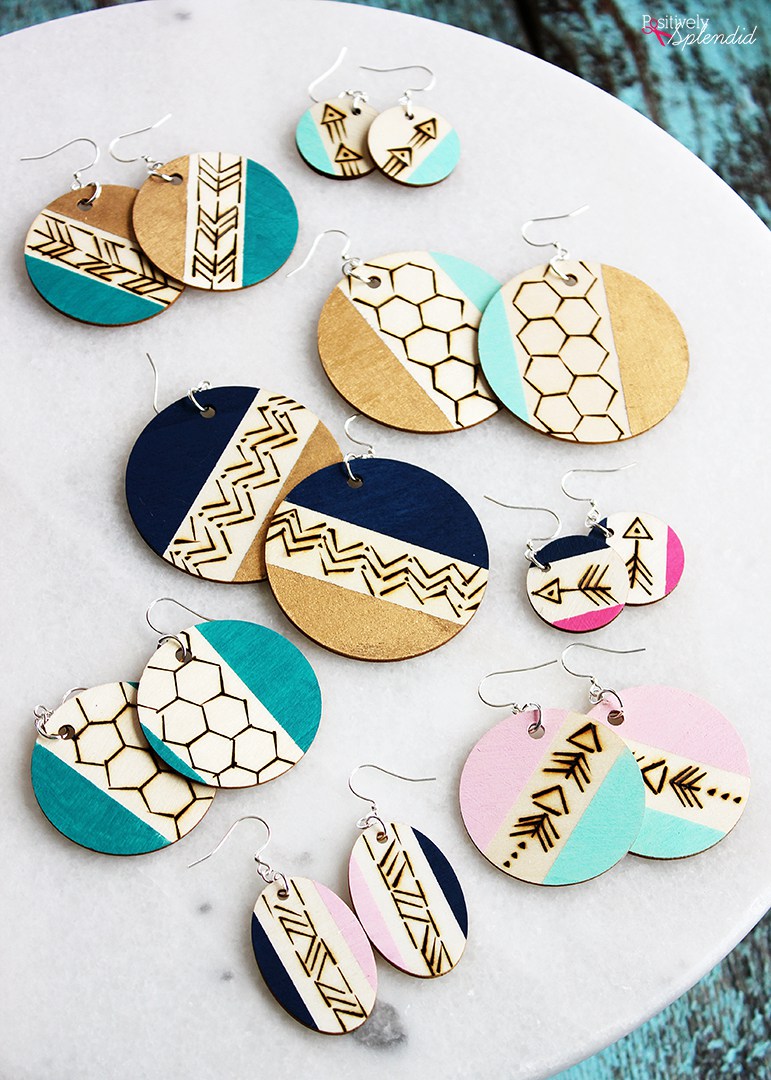 These easy DIY earrings are only a fraction of what is out there for you to create. The sky is the limit! Have you ever made your own earrings to match an occasion? Tell us about it in the comments below!
Get the book! By purchasing Moms & Crafters publications, you are supporting my blog and enabling me to keep on providing you with free craft ideas like this one. Coloring for Coffee Lovers is my most popular coloring book, but you can find all of my printed and digital coloring books here.